Combining molecular and cell painting image data for mechanism of action prediction
Tian G, Harrison PJ, Sreenivasan AP, Carreras-Puigvert J, Spjuth O.
Artificial Intelligence in Life Science
Accepted: (2023)
Management of Scientific Datasets in Hierarchical Storage Using Reinforcement Learning
Zhang T, Gupta A, Rodríguez MAF, Spjuth O, Hellander A and Toor S..
2022 IEEE International Conference on Big Data Workshop
Accepted: (2022)
Estimating diagnostic uncertainty in artificial intelligence assisted pathology using conformal prediction
Olsson H, Kartasalo K, Mulliqi N, Capuccini M, Ruusuvuori P, Samaratunga H, Delahunt B, Lindskog C, Janssen E, Billie A, Egevad L, Spjuth O, and Eklund M..
Nature Communications
13:7761 (2022)
Merging Bioactivity Predictions from Cell Morphology and Chemical Fingerprint Models by Leveraging Similarity to Training Data
Seal S, Yang H, Trapotsi MA, Singh S, Carreras-Puigvert J, Spjuth O, Bender A.
Journal of Cheminformatics
Accepted: (2022)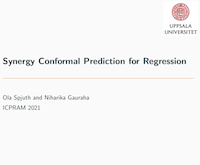 Synergy Conformal Prediction for Regression
10th International Conference on Pattern Recognition Applications and Methods (ICPRAM 2021), .
Feb 2021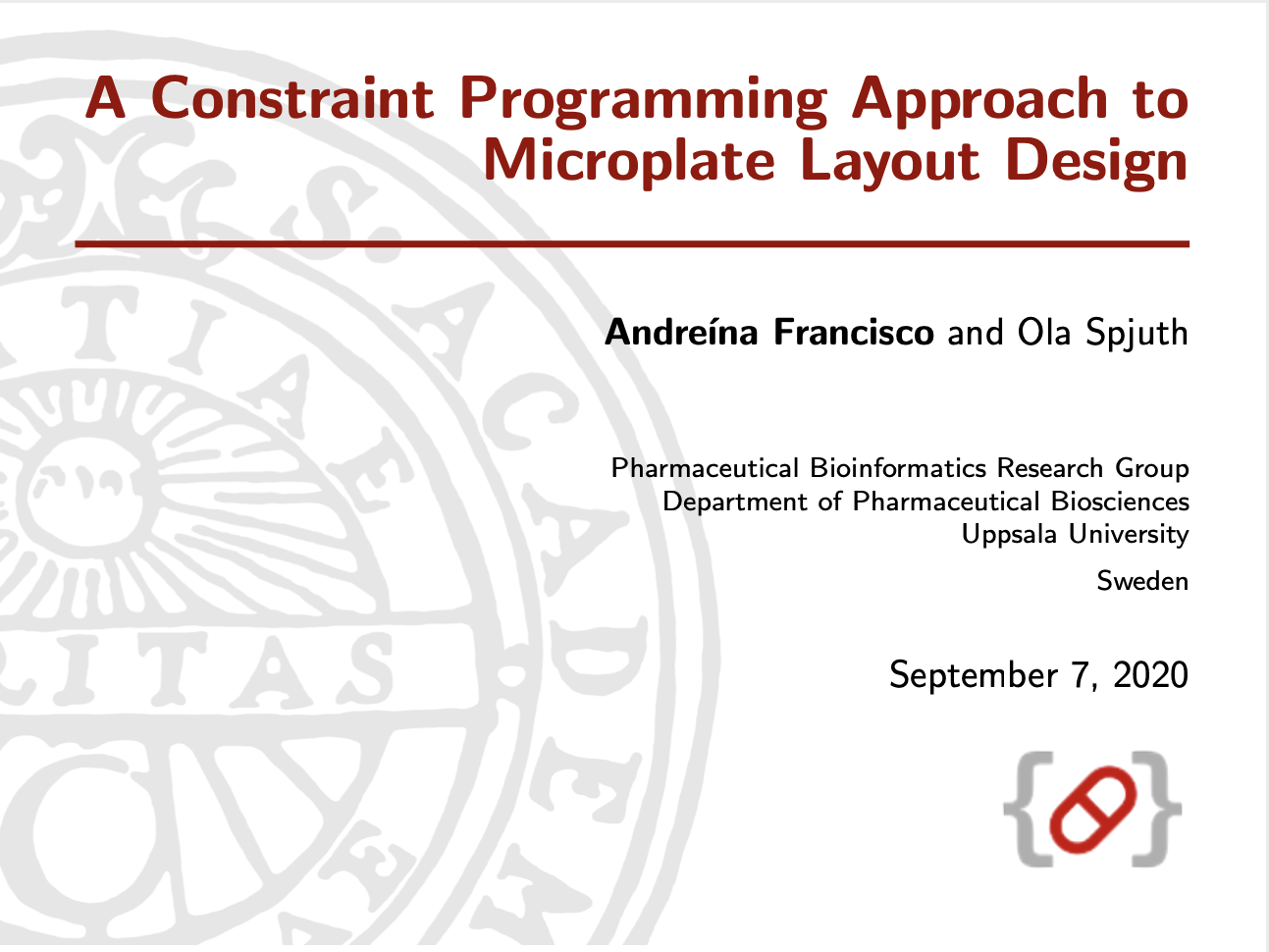 A Constraint Programming Approach to Microplate Layout Design
The 19th workshop on Constraint Modelling and Reformulation, Louvain-la-Neuve, Belgium.
Sep 2020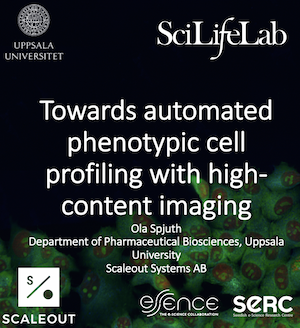 Towards automated phenotypic cell profiling with high-content imaging
Chemical Biology Seminar Series, Stockholm.
Feb 2020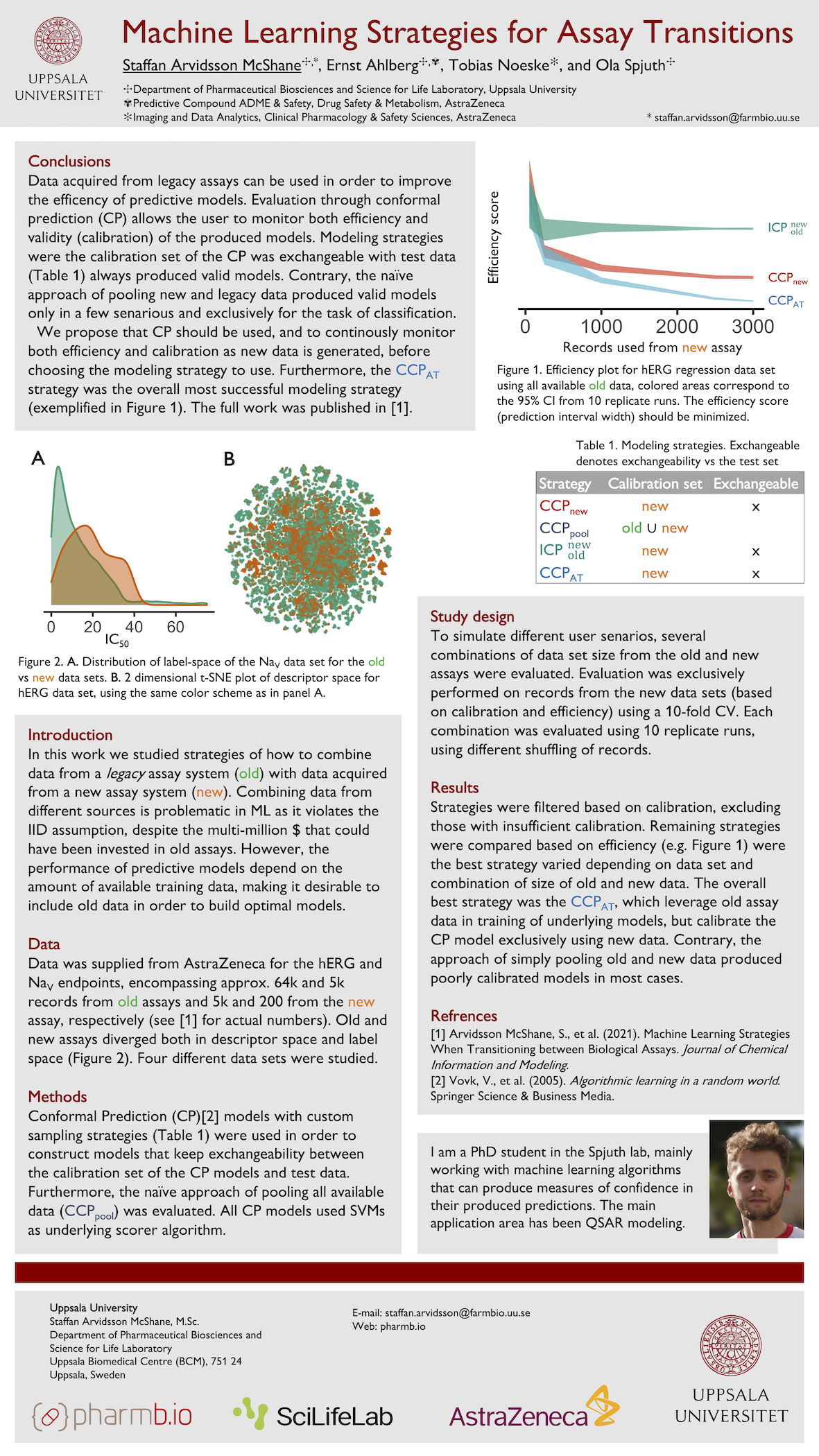 Machine Learning Strategies for Assay Transitions
11th Pharmaceutical Profiling Symposium, Uppsala.
Jan 2022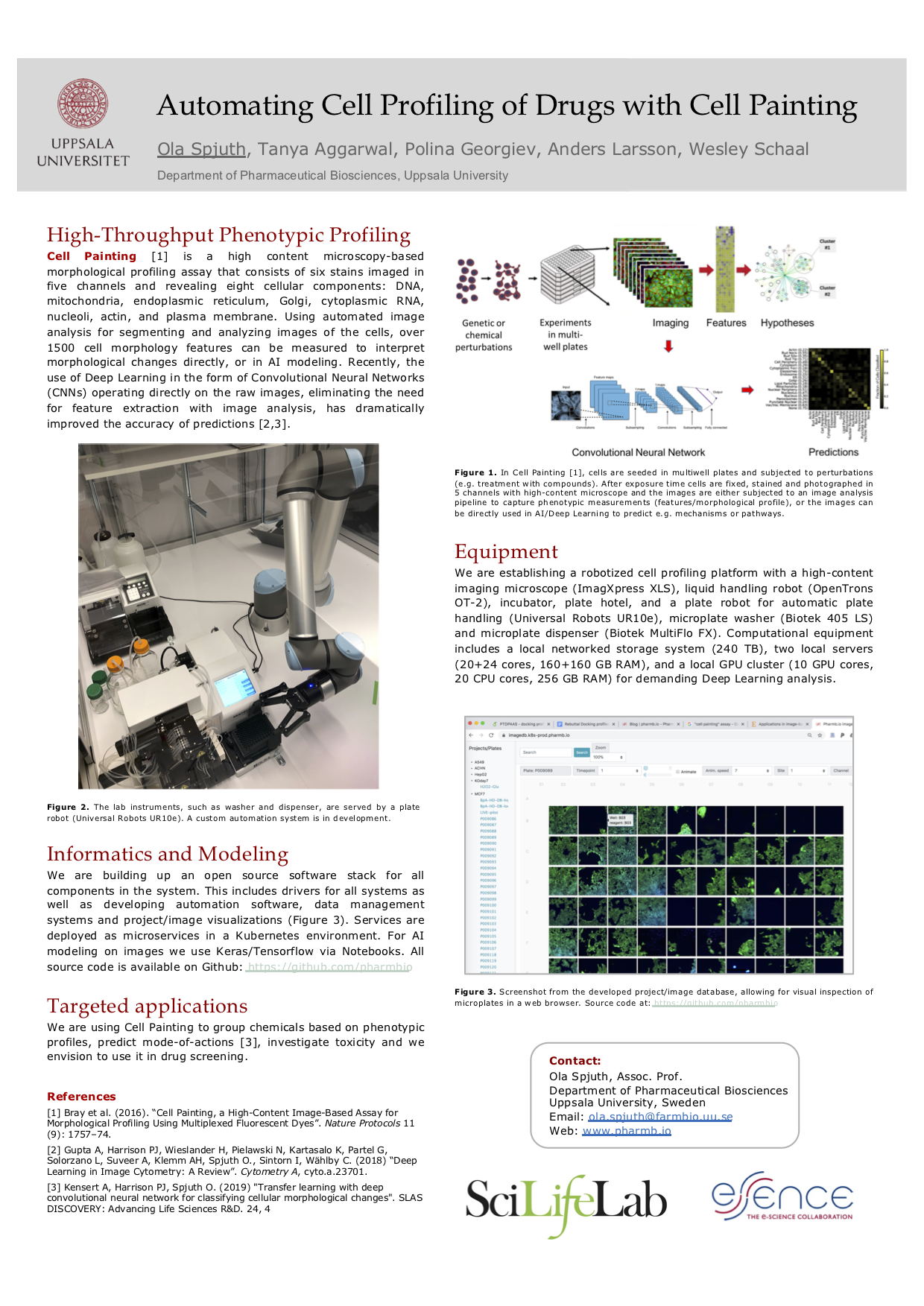 Automating Cell Profiling of Drugs with Cell Painting
10th Pharmaceutical Profiling Symposium, Uppsala.
Jan 2020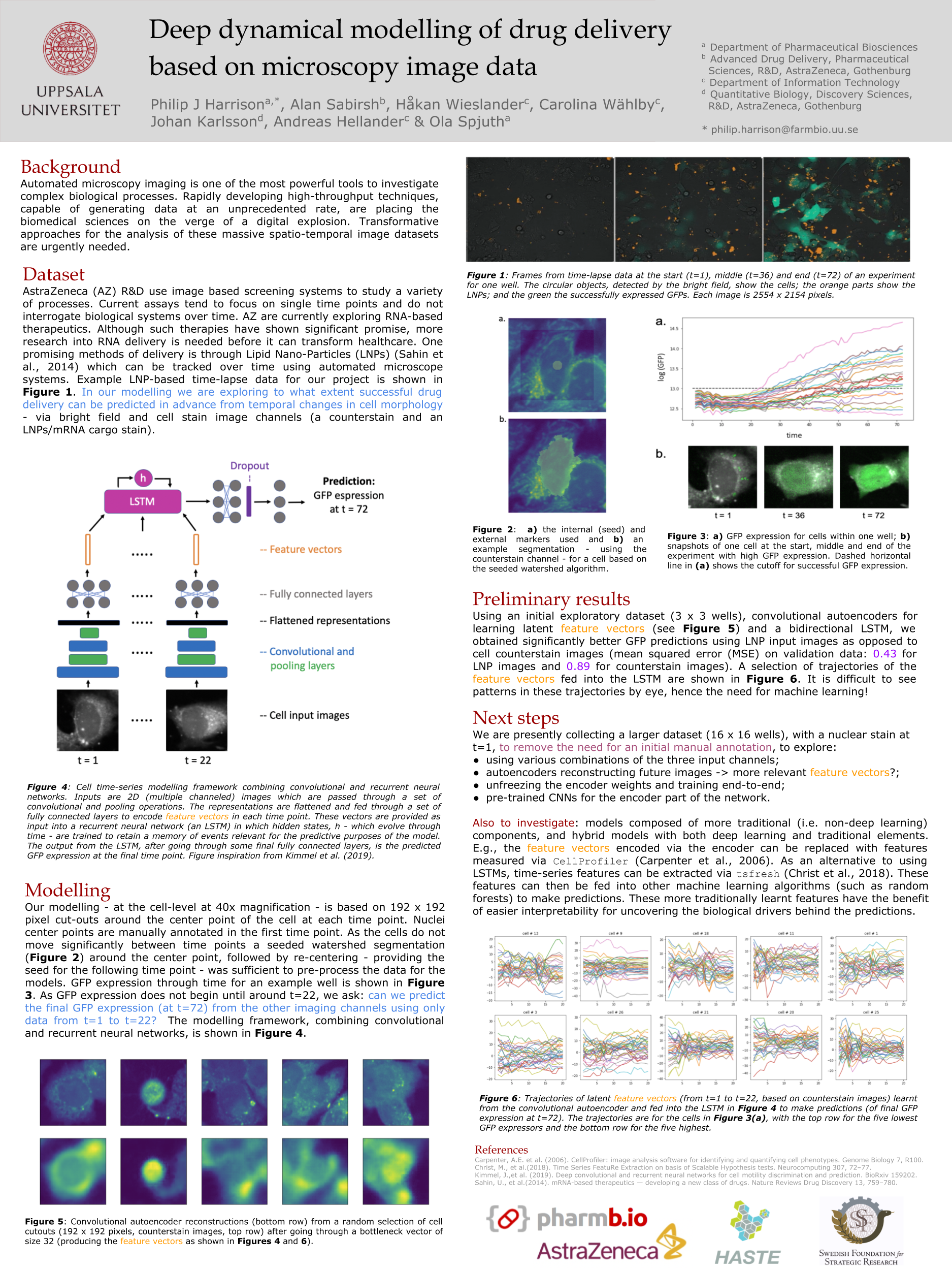 Deep dynamical modelling of drug delivery based on microscopy image data
PhenoTarget kick-off meeting, Stockholm.
Jun 2019