Learning to see colours: generating biologically relevant fluorescent labels from bright-field images
Wieslander H, Gupta A, Bergman E, Hallström E, Harrison PJ.
PLOS ONE
16:10 (2021)
Integrating statistical and machine-learning approach for meta-analysis of Bisphenol A-exposure datasets reveals effects on mouse gene expression within pathways of apoptosis and cell survival
Lukashina N, Williams MJ, Kartysheva E, Virko E, Kudłak B, Fredriksson R, Spjuth O, Schiöth HB..
International Journal of Molecular Sciences
22:19 (2021)
An Open-Source Modular Framework for Automated Pipetting and Imaging Applications
Ouyang W, Bowman R, Wang H, Bumke KE, Collins JT, Spjuth O, Carreras-Puigvert J and Diederich B.
Advanced Biology
2101063: (2021)
A phenomics approach for antiviral drug discovery
Rietdijk J, Tampere M, Pettke A, Georgieva P, Lapins M, Warpman Berglund U, Spjuth O, Puumalainen MR, Carreras-Puigvert J.
BMC Biology
19: (2021)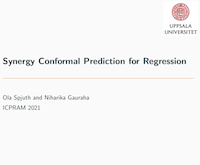 Synergy Conformal Prediction for Regression
10th International Conference on Pattern Recognition Applications and Methods (ICPRAM 2021), .
Feb 2021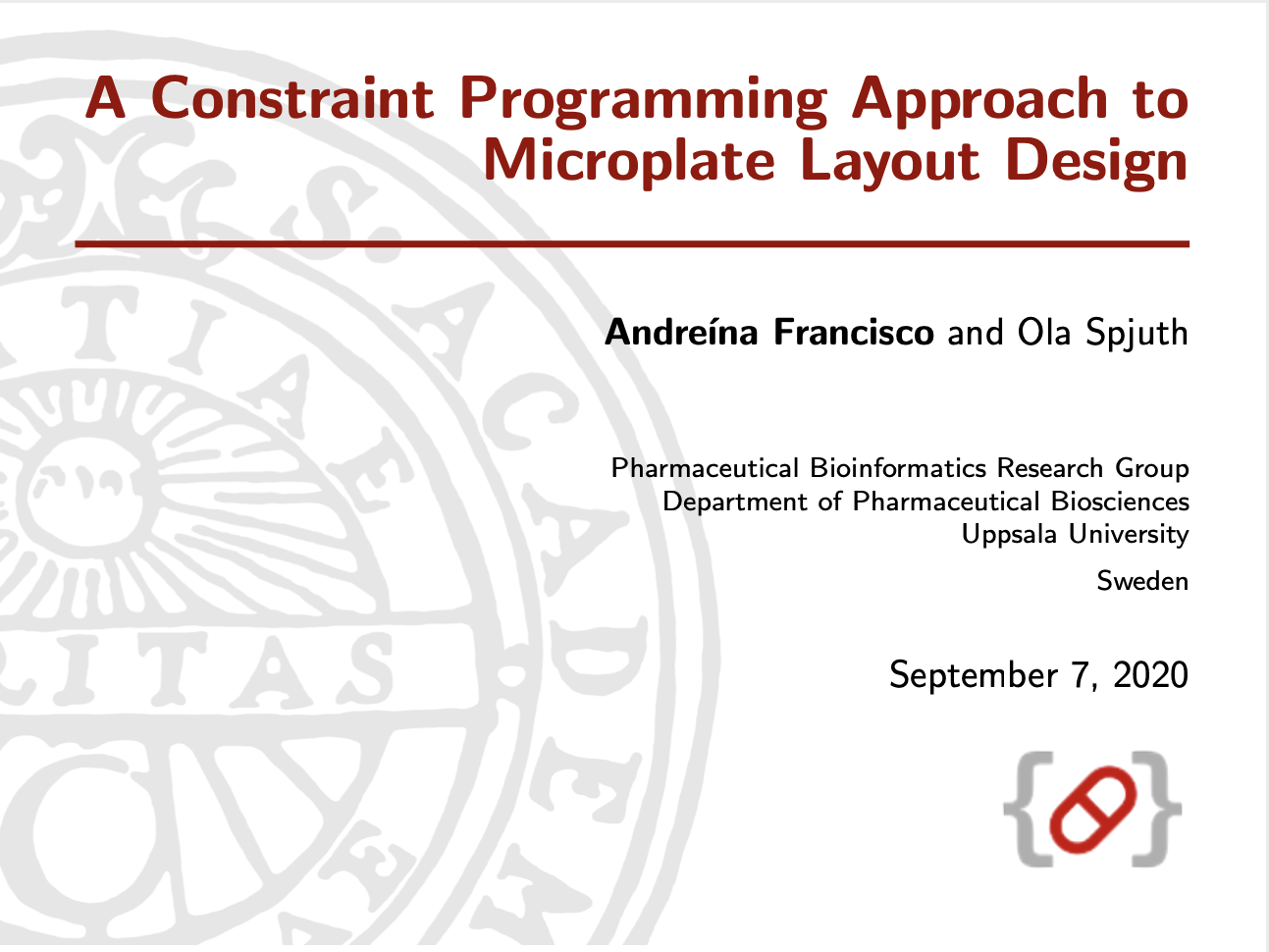 A Constraint Programming Approach to Microplate Layout Design
The 19th workshop on Constraint Modelling and Reformulation, Louvain-la-Neuve, Belgium.
Sep 2020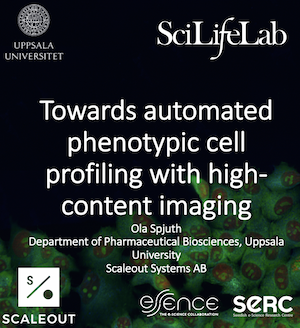 Towards automated phenotypic cell profiling with high-content imaging
Chemical Biology Seminar Series, Stockholm.
Feb 2020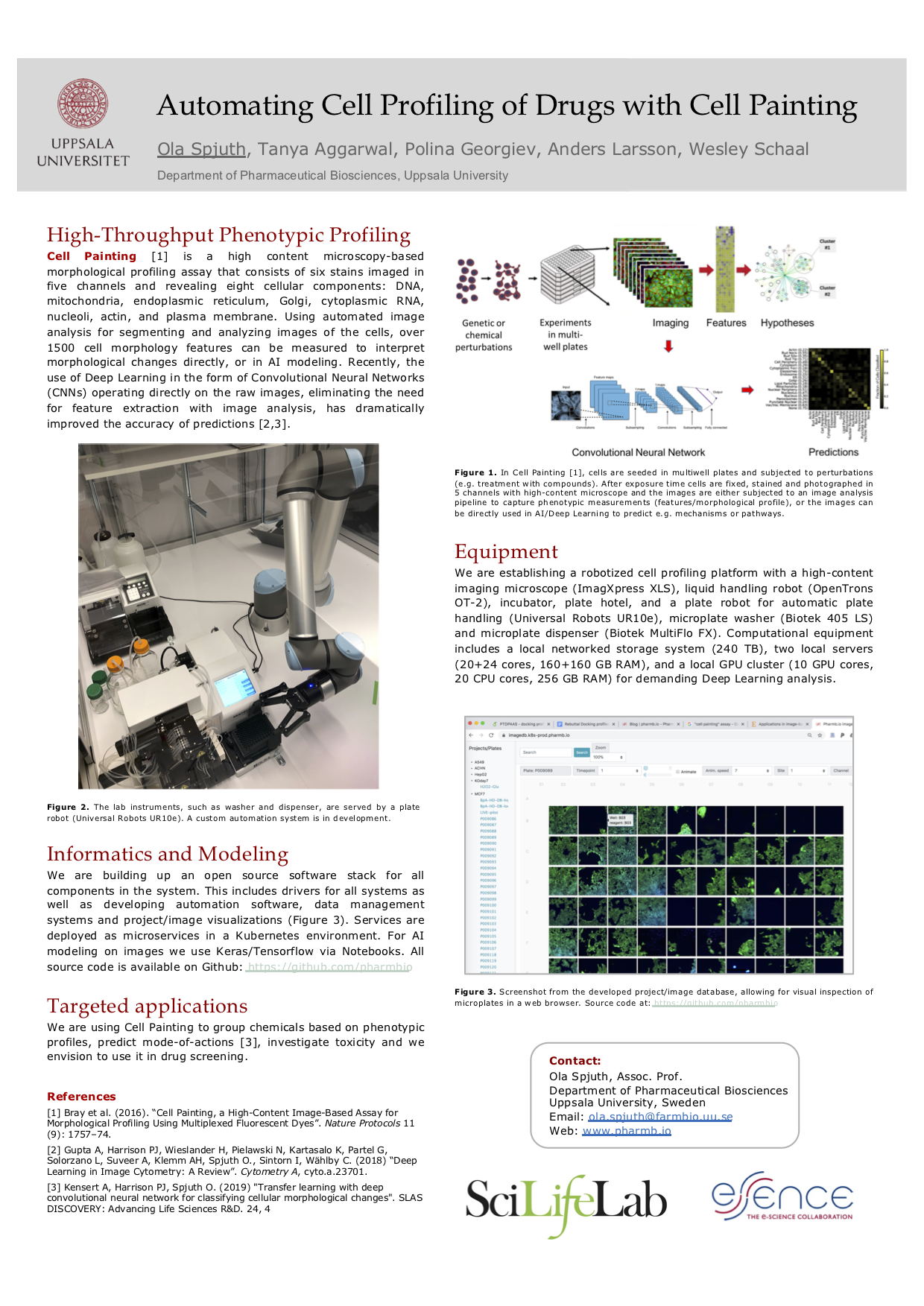 Automating Cell Profiling of Drugs with Cell Painting
10th Pharmaceutical Profiling Symposium, Uppsala.
Jan 2020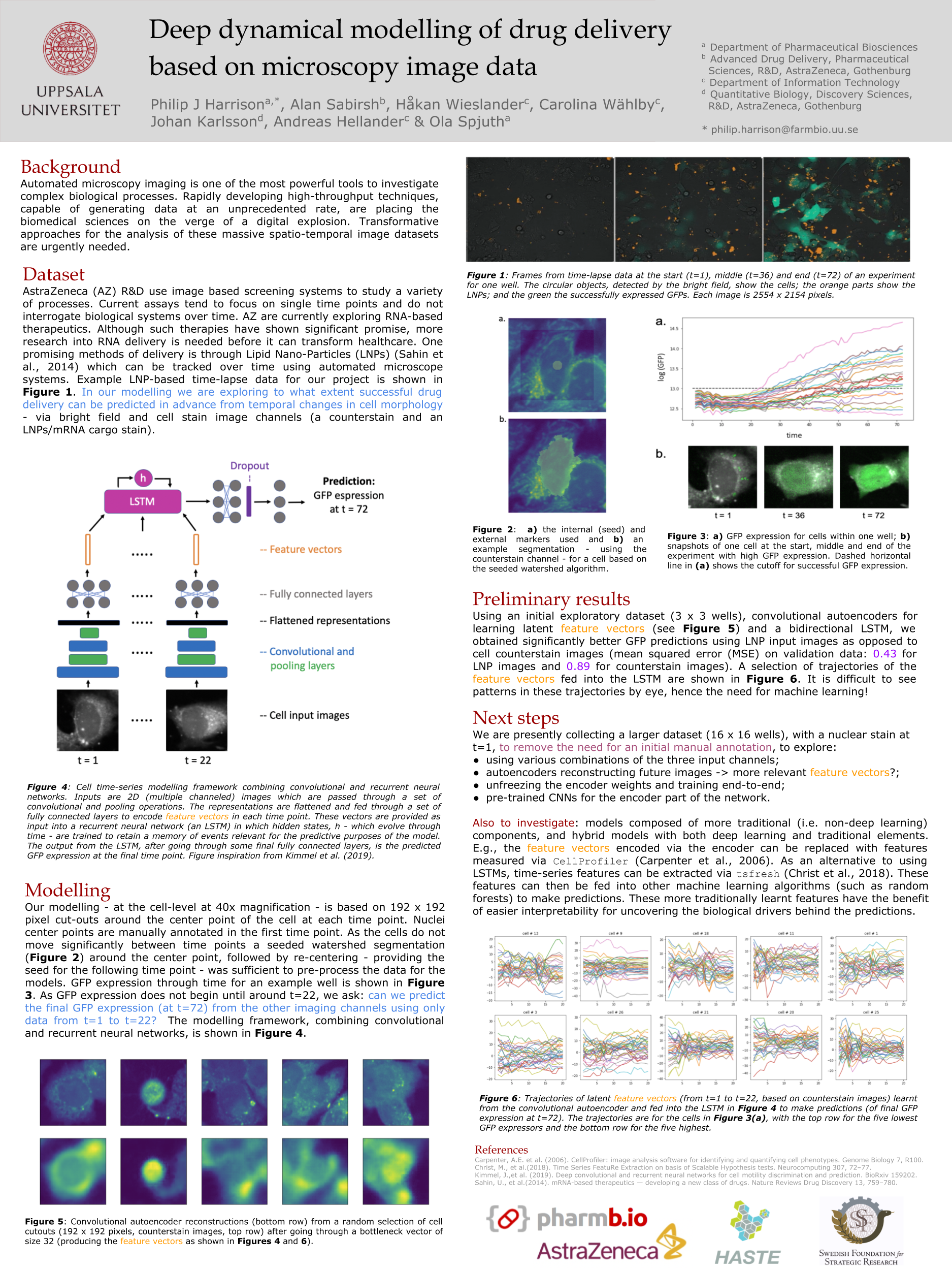 Deep dynamical modelling of drug delivery based on microscopy image data
PhenoTarget kick-off meeting, Stockholm.
Jun 2019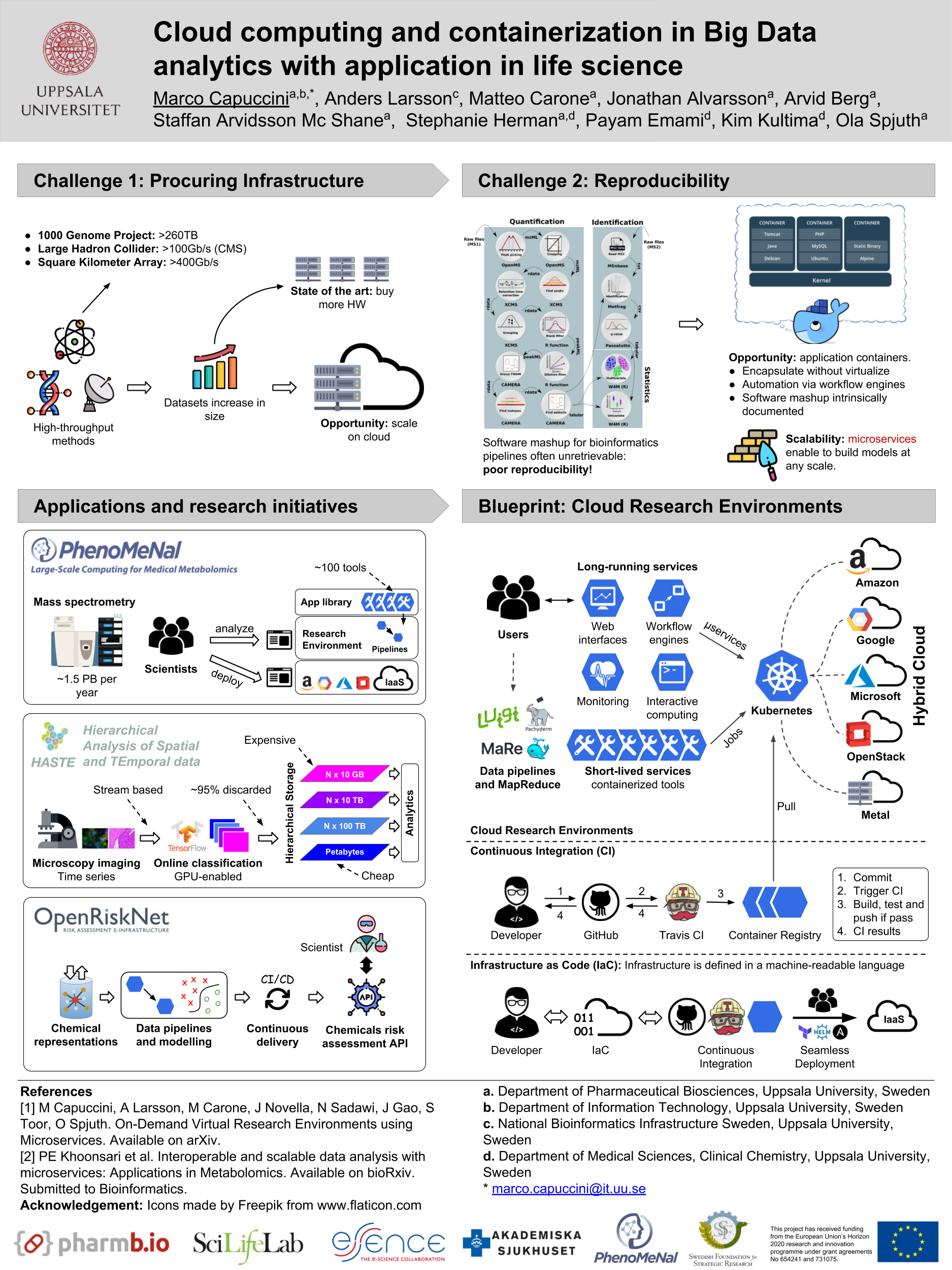 Cloud computing and containerization in Big Data analytics with application in life science
The 1st R-CCS International Symposium, Kobe.
Feb 2019