ELIXIR and Toxicology: a community in development
Martens M, Stierum R, Schymanski EL, Evelo CT, Aalizadeh R, Aladjov H, Arturi K, Audouze K, Babica P, Berka K, Bessems J, Blaha L, Bolton EE, Cases M, Damalas D, Dave K, Dilger M, Exner T, Geerke DP, Grafstrom R, Gray A, Hancock JM, Hollert H, Jeliazkova N, Jennen D, Jourdan F, Kahlem P, Klanova J, Kleinjans J, Kondic T, Kone B, Lynch I, Maran U, Martinez Cuesta S, Menager H, Neumann S, Nymark P, Oberacher H, Ramirez N, Remy S, Rocca-Serra P, Salek RM, Sallach B, Sansone SA, Sanz F, Sarimveis H, Sarntivijai S, Schulze T, Slobodnik J, Spjuth O, Tedds J, Thomaidis N, Weber RJM, van Westen GJP, Wheelock CE, Williams AJ, Witters H, Zdrazil B, Zupanic A, Willighagen EL..
F1000Research
10(ELIXIR):1129 (2021)
Learning to see colours: generating biologically relevant fluorescent labels from bright-field images
Wieslander H, Gupta A, Bergman E, Hallström E, Harrison PJ.
PLOS ONE
16:10 (2021)
Integrating statistical and machine-learning approach for meta-analysis of Bisphenol A-exposure datasets reveals effects on mouse gene expression within pathways of apoptosis and cell survival
Lukashina N, Williams MJ, Kartysheva E, Virko E, Kudłak B, Fredriksson R, Spjuth O, Schiöth HB..
International Journal of Molecular Sciences
22:19 (2021)
An Open-Source Modular Framework for Automated Pipetting and Imaging Applications
Ouyang W, Bowman R, Wang H, Bumke KE, Collins JT, Spjuth O, Carreras-Puigvert J and Diederich B.
Advanced Biology
2101063: (2021)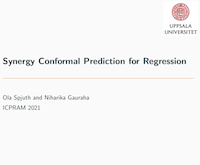 Synergy Conformal Prediction for Regression
10th International Conference on Pattern Recognition Applications and Methods (ICPRAM 2021), .
Feb 2021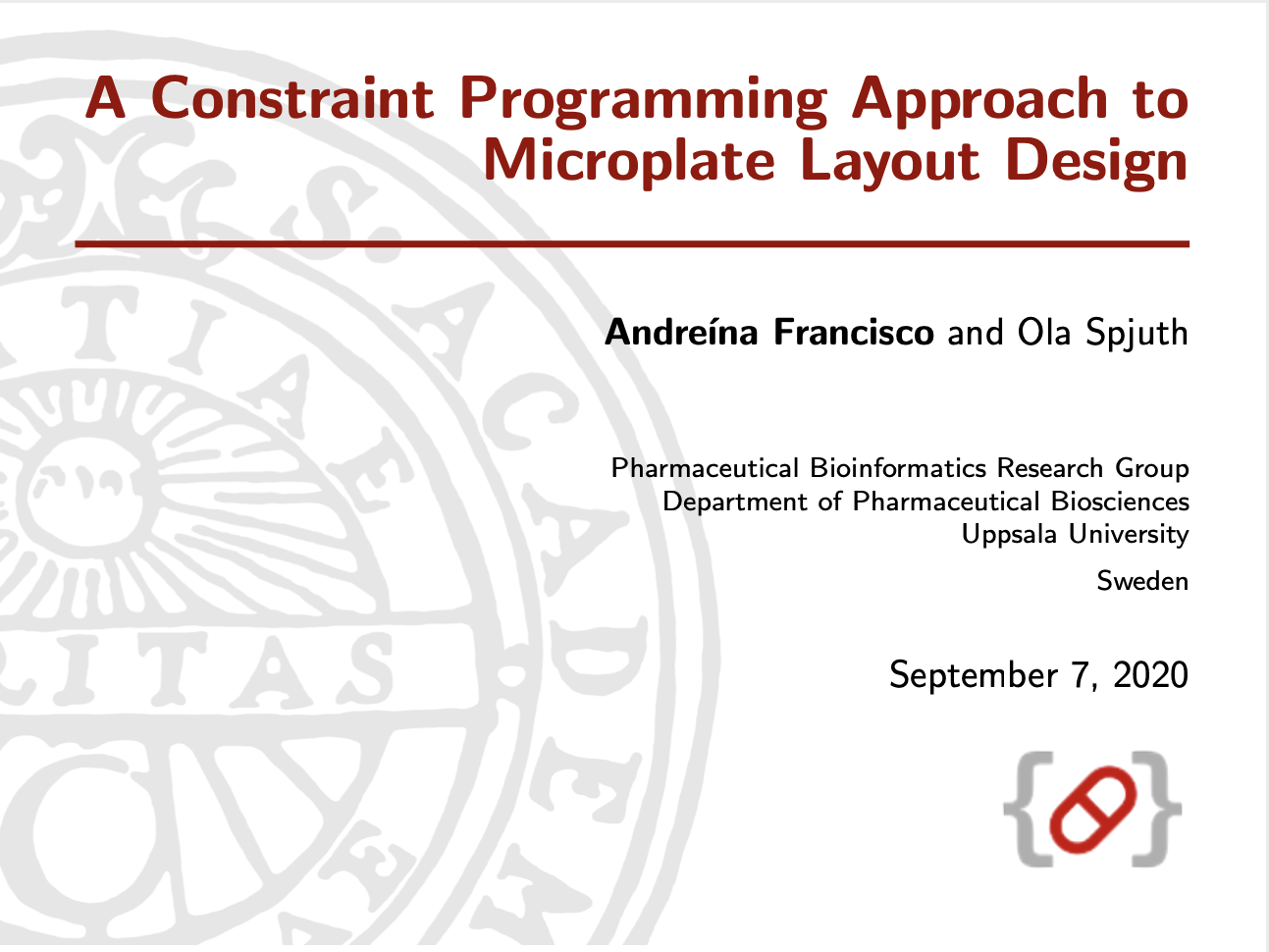 A Constraint Programming Approach to Microplate Layout Design
The 19th workshop on Constraint Modelling and Reformulation, Louvain-la-Neuve, Belgium.
Sep 2020