Synergy Conformal Prediction for Regression
Gauraha, N. and Spjuth, O..
10th International Conference on Pattern Recognition Applications and Methods (ICPRAM 2021)
Accepted: (2020)
Smart Resource Management for Data Streaming using an Online Bin-packing Strategy
Stein O, Blamey B, Karlsson J, Sabirsh A, Spjuth O, Hellander A, and Toor S..
IEEE BigData 2020
Accepted: (2020)
Deep learning with conformal prediction for hierarchical analysis of large-scale whole-slide tissue images
Wieslander H., Harrison P, Skogberg G, Jackson S, Fridén M, Karlsson J, Spjuth O, and Wählby C..
IEEE Journal of Biomedical and Health Informatics
Early access: (2020)
Using Predicted Bioactivity Profiles to Improve Predictive Modelling
Norinder U, Spjuth O, Svensson F.
Journal of Chemical Information and Modeling
60:6 (2020)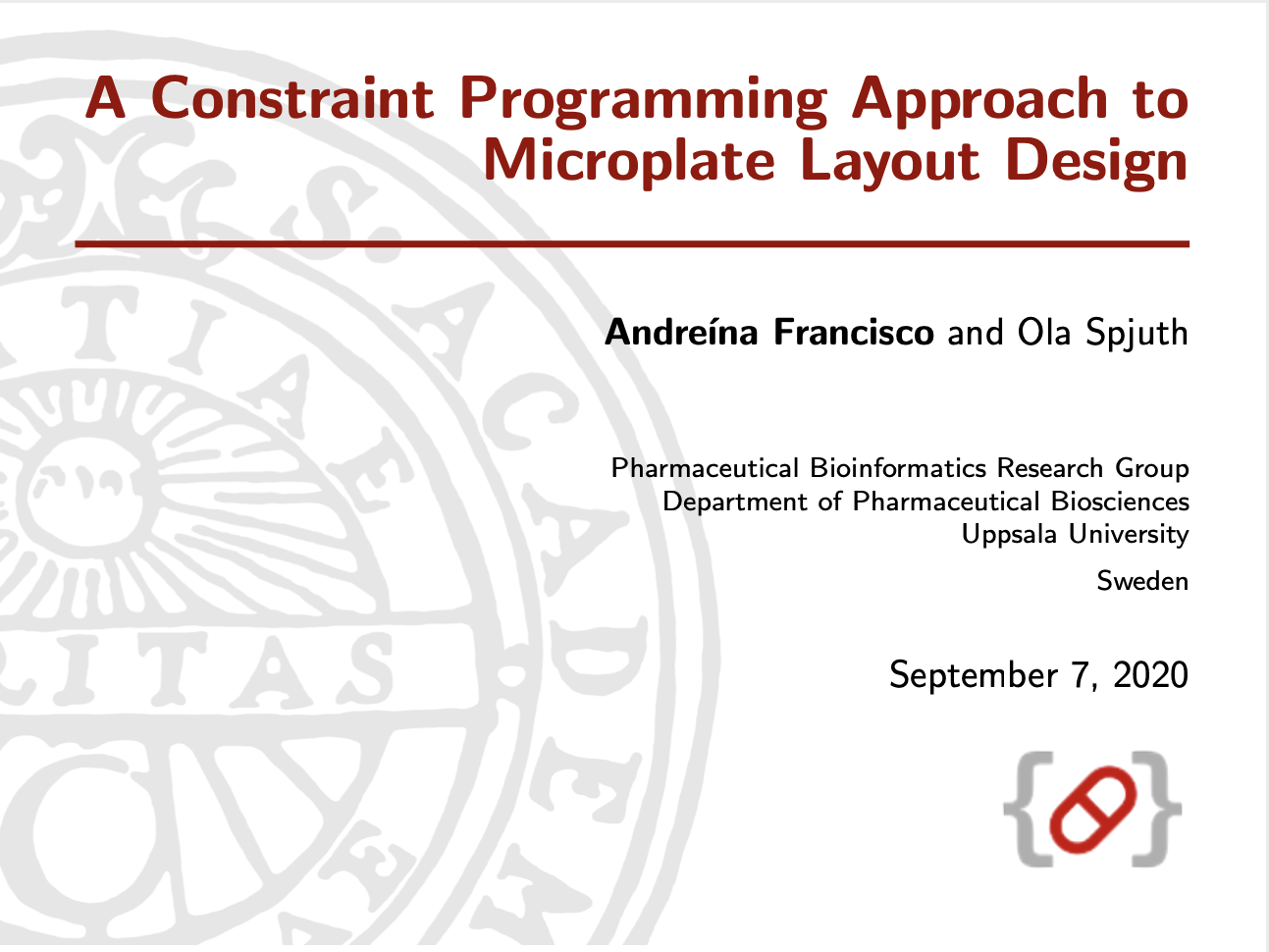 A Constraint Programming Approach to Microplate Layout Design
The 19th workshop on Constraint Modelling and Reformulation, Louvain-la-Neuve, Belgium.
Sep 2020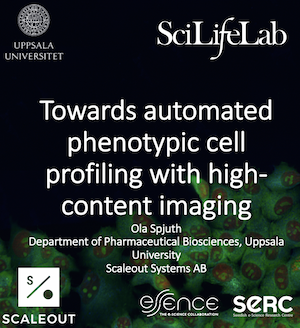 Towards automated phenotypic cell profiling with high-content imaging
Chemical Biology Seminar Series, Stockholm.
Feb 2020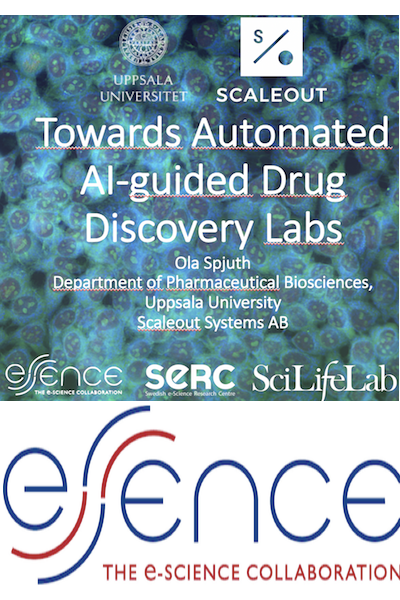 Towards Automated AI-guided Drug Discovery Labs
Swedish e-Science Academy 2019, Lund.
Oct 2019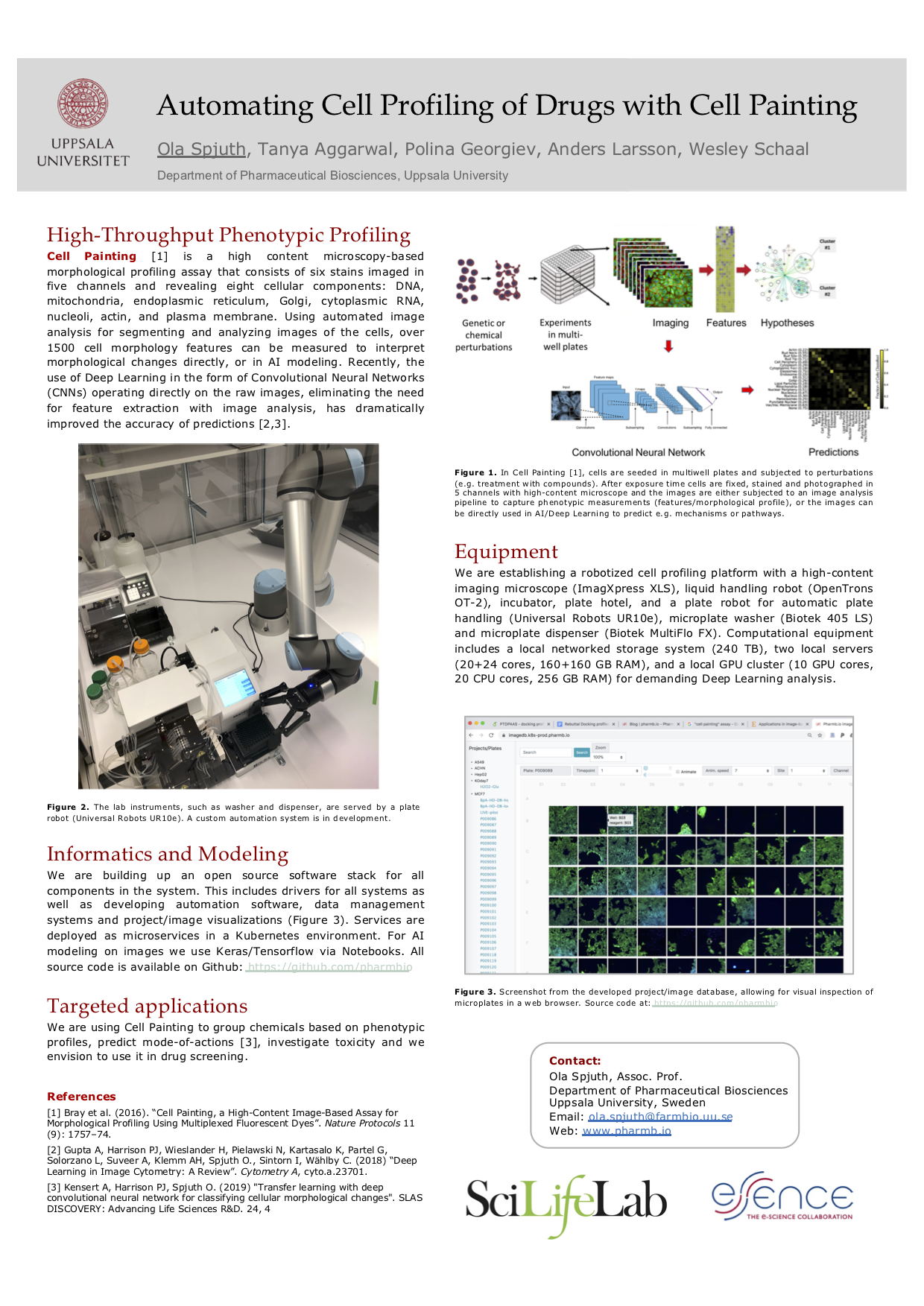 Automating Cell Profiling of Drugs with Cell Painting
10th Pharmaceutical Profiling Symposium, Uppsala.
Jan 2020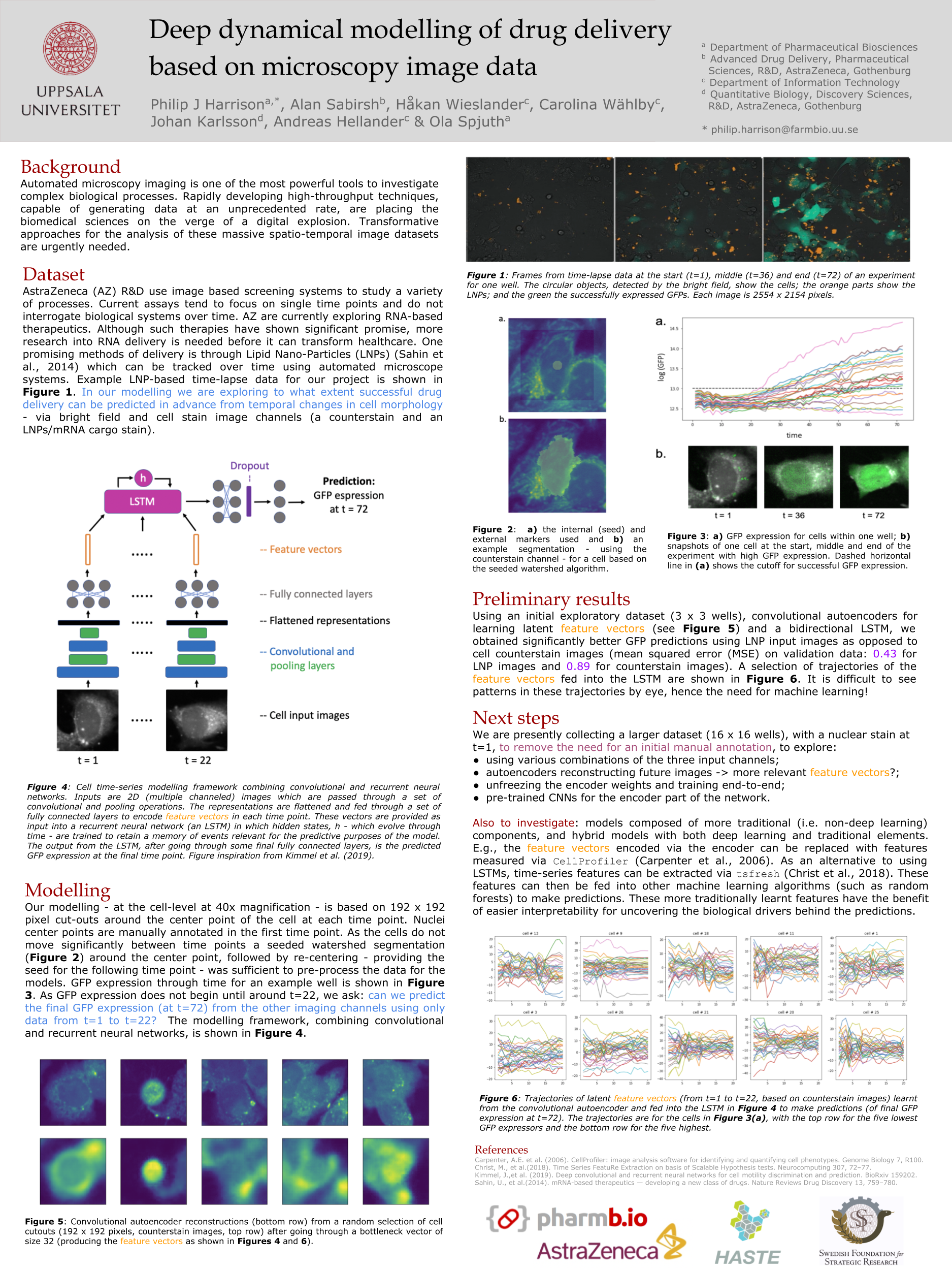 Deep dynamical modelling of drug delivery based on microscopy image data
PhenoTarget kick-off meeting, Stockholm.
Jun 2019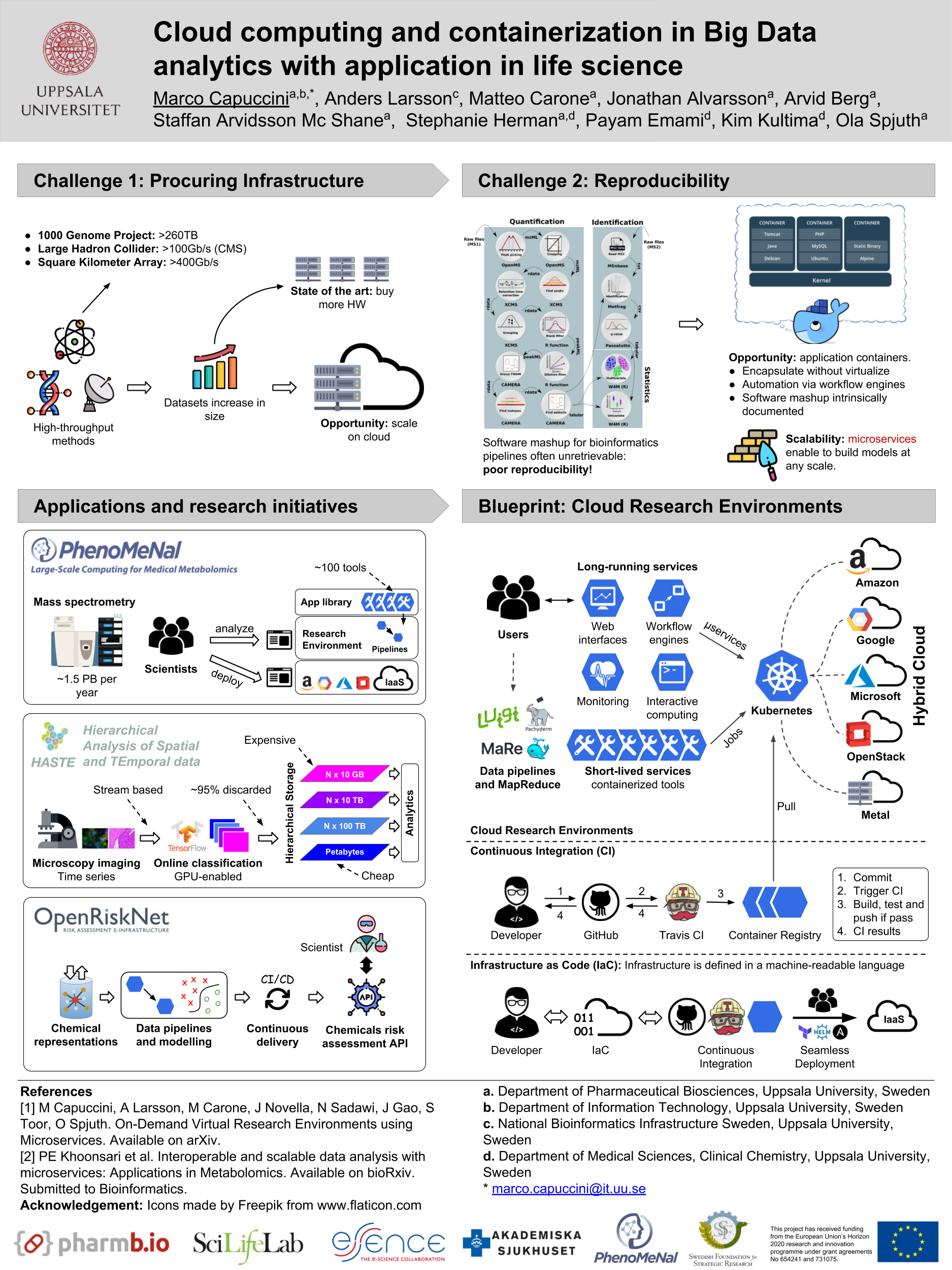 Cloud computing and containerization in Big Data analytics with application in life science
The 1st R-CCS International Symposium, Kobe.
Feb 2019