Towards reproducible computational drug discovery
Schaduangrat N, Lampa S, Simeon S, Gleeson MP, Spjuth O, Nantasenamat C.
Journal of Cheminformatics
12:9 (2020)
On-demand virtual research environments using microservices
Capuccini M, Larsson A, Carone M, Novella JA, Sadawi N, Gao J, Toor S, Spjuth O.
PeerJ Computer Science
5:e232 (2019)
One thousand plant transcriptomes and the phylogenomics of green plants
One Thousand Plant Transcriptomes Initiative.
Nature
574: (2019)
Split Knowledge Transfer in Learning Under Privileged Information Framework
Gauraha, N., Söderdahl, F. and Spjuth, O..
Proceedings of Machine Learning Research (PMLR)
105: (2019)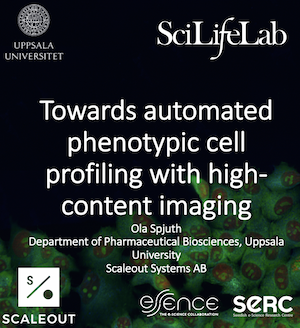 Towards automated phenotypic cell profiling with high-content imaging
Chemical Biology Seminar Series, Stockholm.
Feb 2020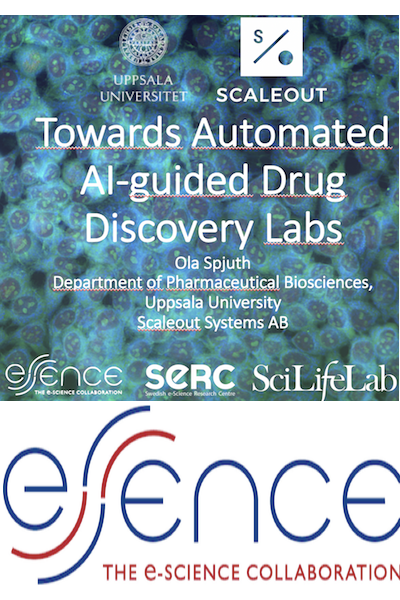 Towards Automated AI-guided Drug Discovery Labs
Swedish e-Science Academy 2019, Lund.
Oct 2019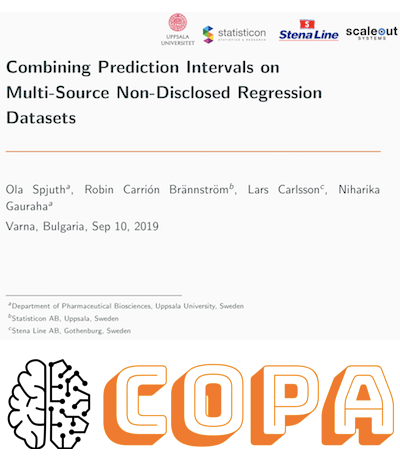 Combining Prediction Intervals on Multi-Source Non-Disclosed Regression Datasets
8th Symposium on Conformal and Probabilistic Prediction with Applications (COPA 2019), Varna.
Sep 2019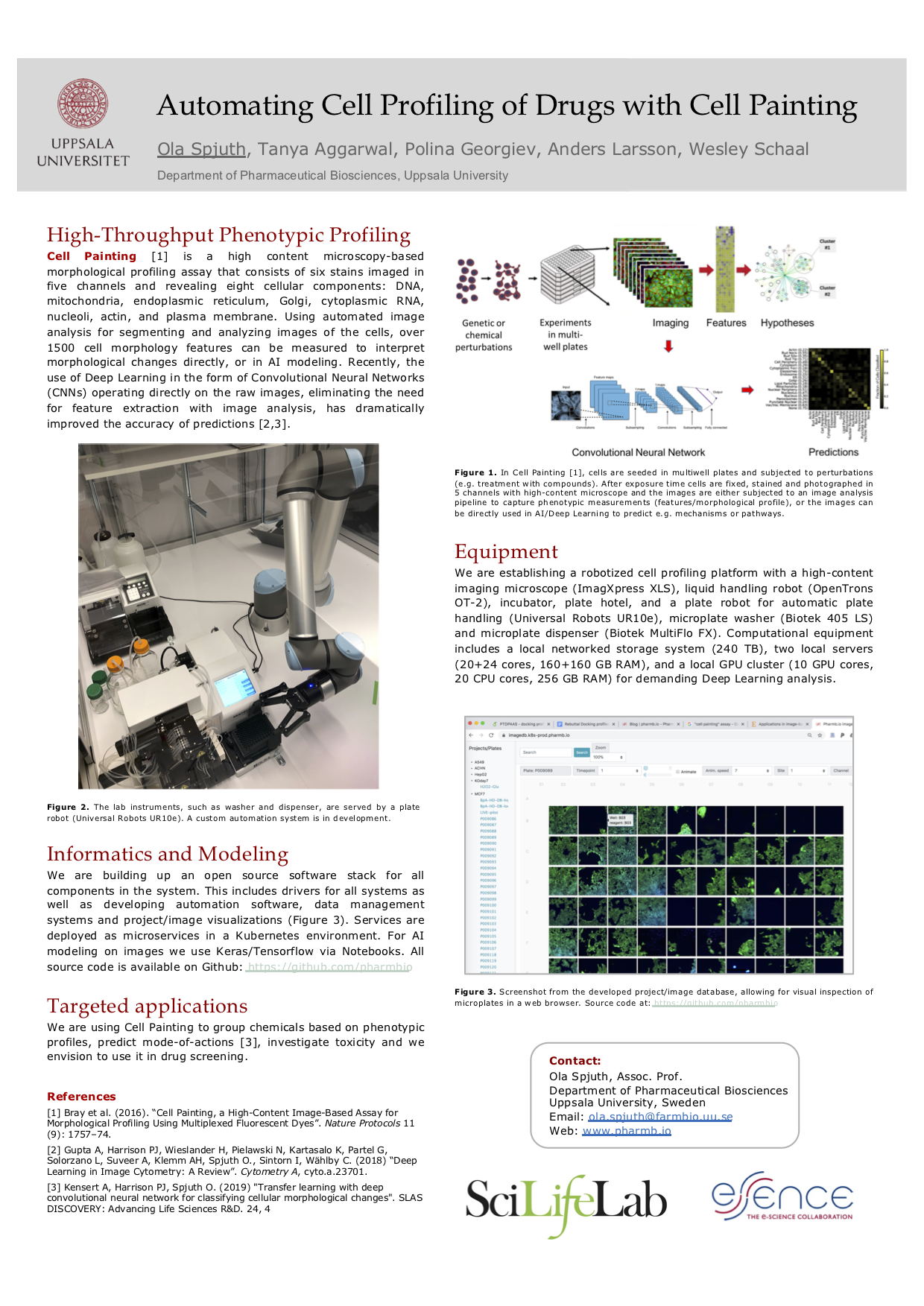 Automating Cell Profiling of Drugs with Cell Painting
10th Pharmaceutical Profiling Symposium, Uppsala.
Jan 2020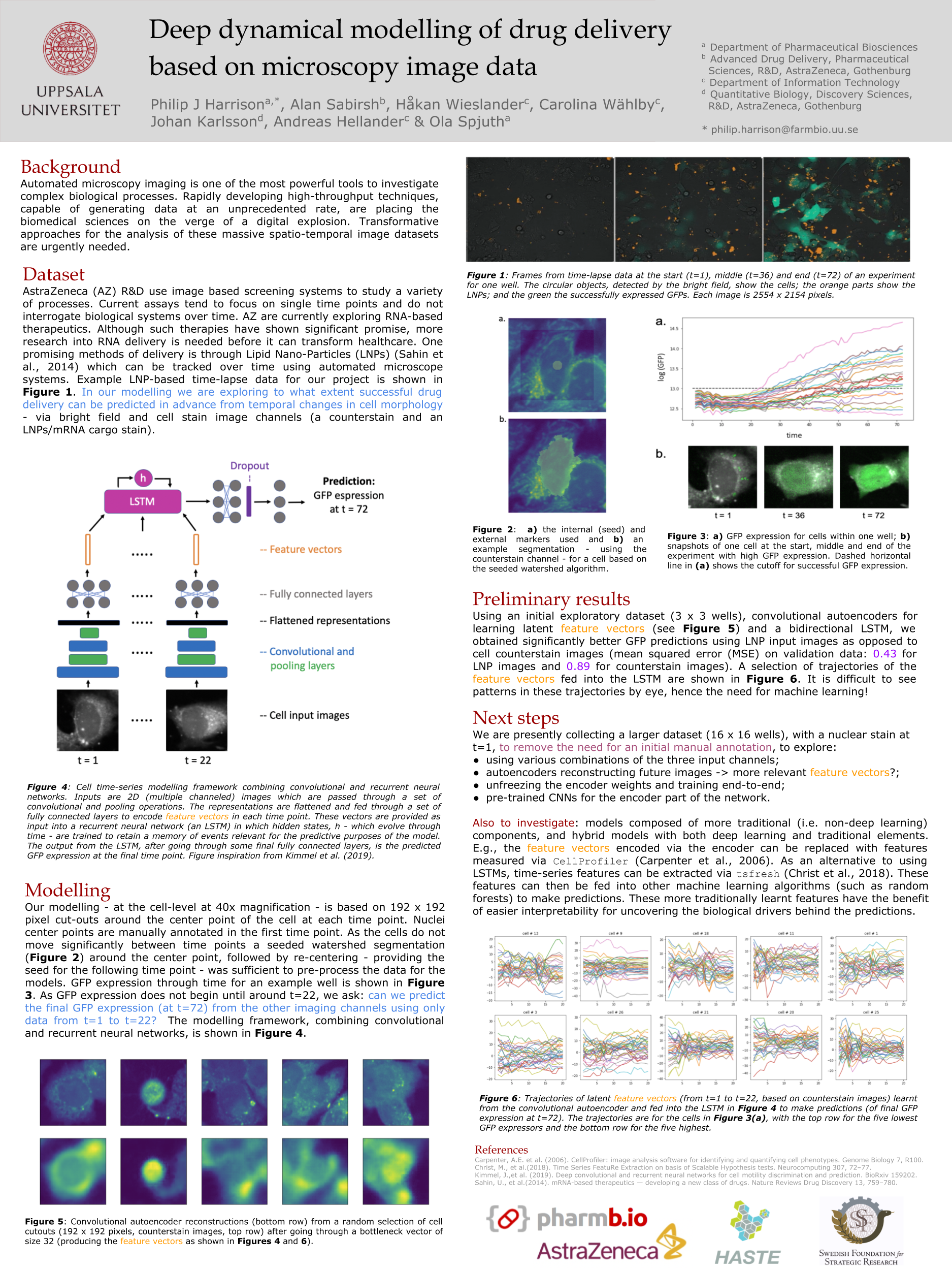 Deep dynamical modelling of drug delivery based on microscopy image data
PhenoTarget kick-off meeting, Stockholm.
Jun 2019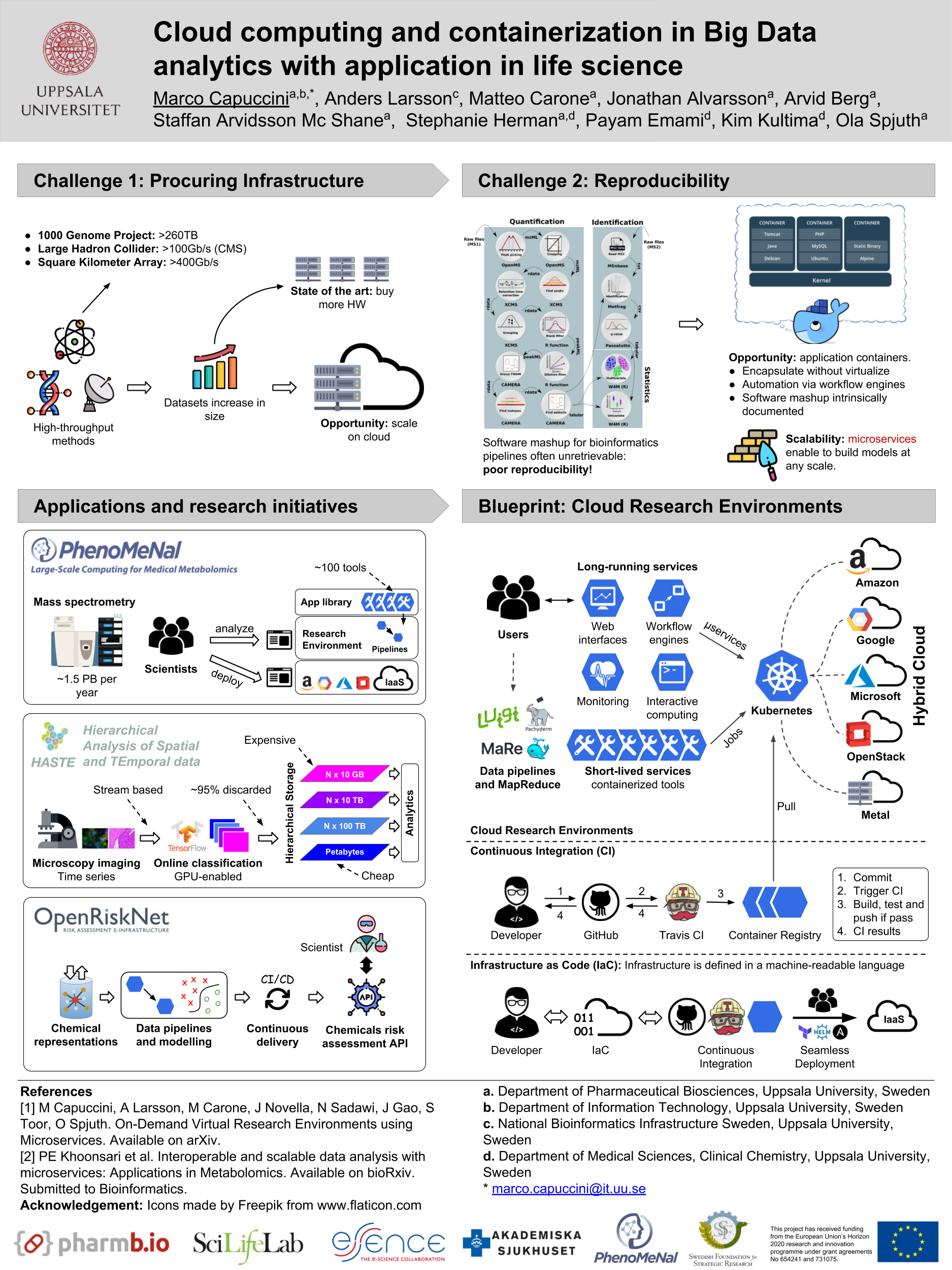 Cloud computing and containerization in Big Data analytics with application in life science
The 1st R-CCS International Symposium, Kobe.
Feb 2019