Group Retreat at Krusenberg Mansion
28 Aug, 2019
On August 27-28, our research group was on a retreat to Krusenberg Mansion, where we had good presentations and discussed planning and strategies on research and education activities in the group. In the evening the social program involved Sauna and a nice dinner at the mansion. We had very good weather, as you can see from the photos below!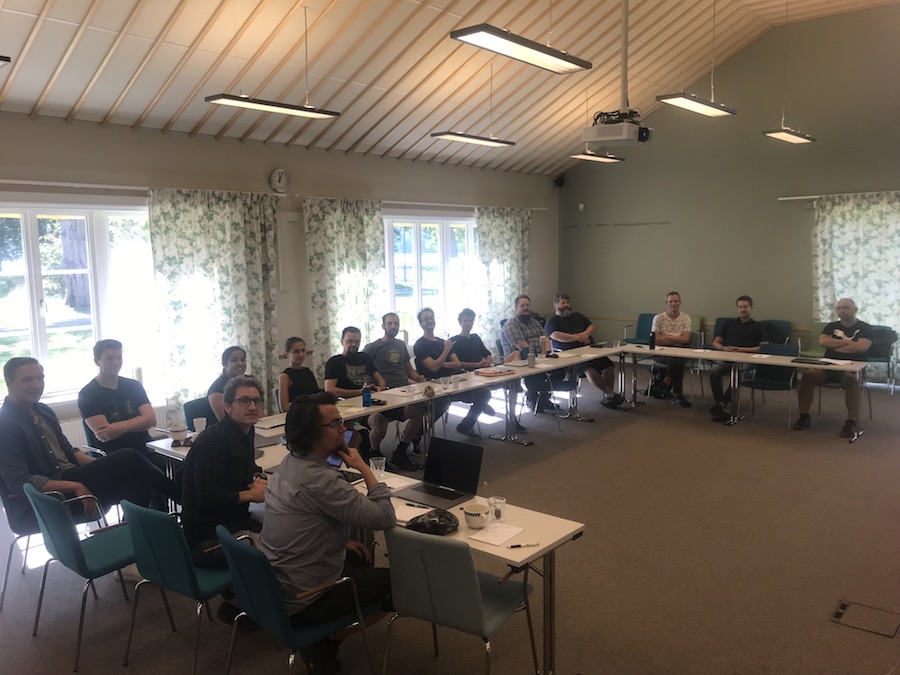 Workshop and discussions.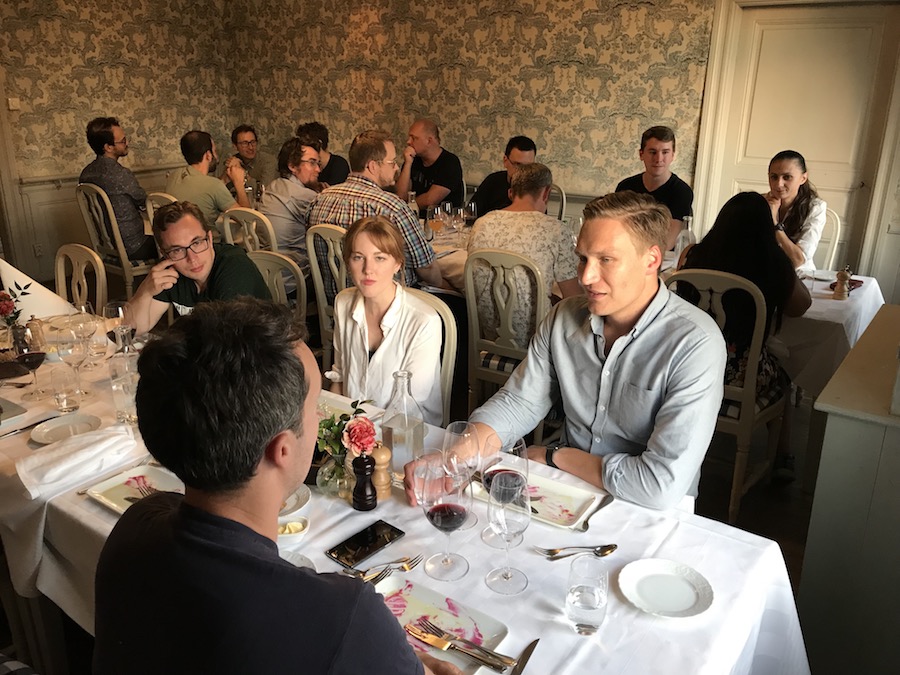 Dinner at Krusenberg Mansion.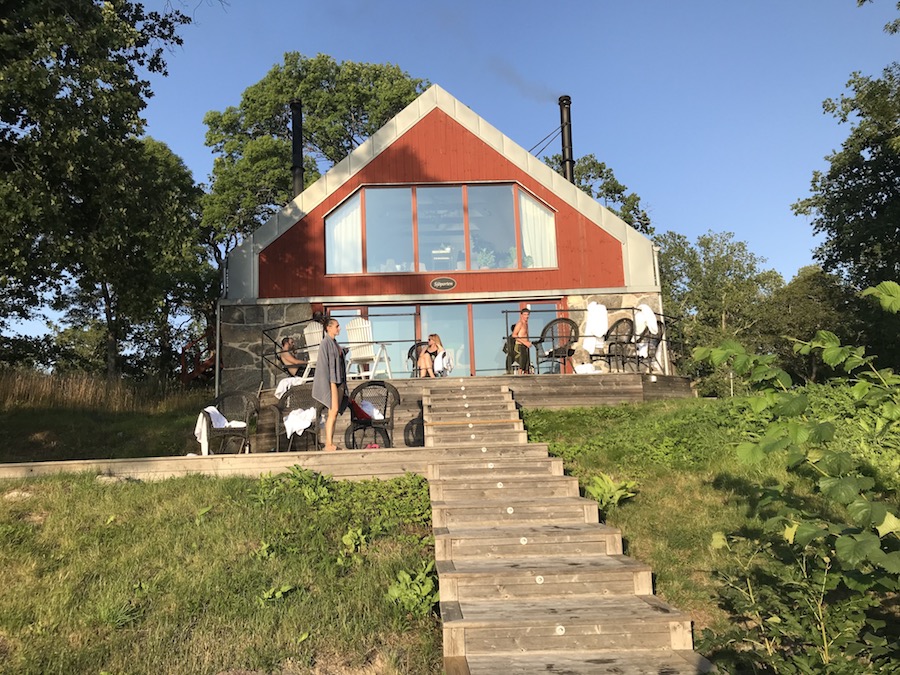 The sauna in evening.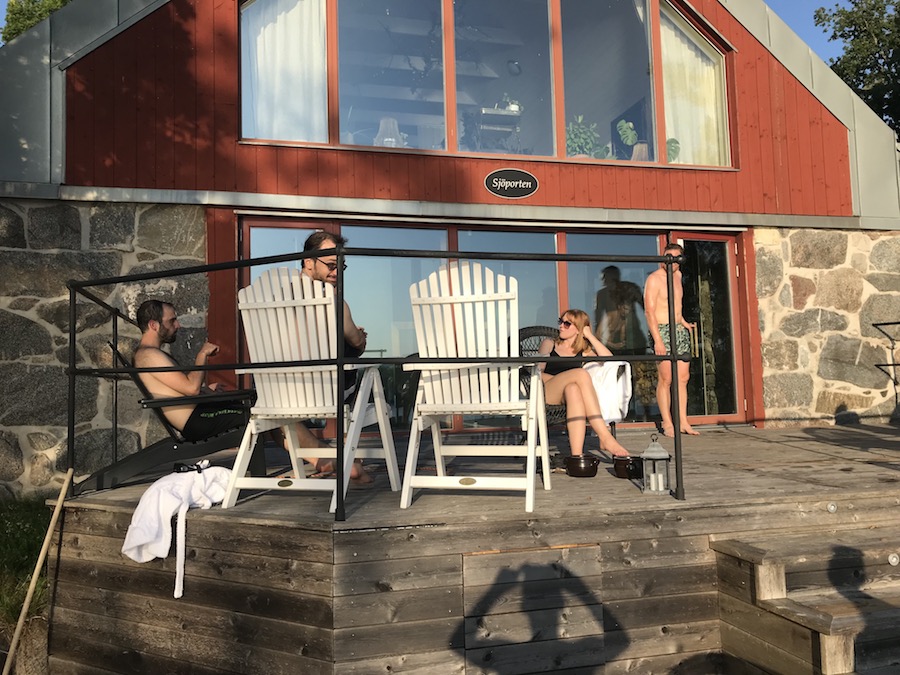 The sauna in evening.
Swimming in lake Ekoln.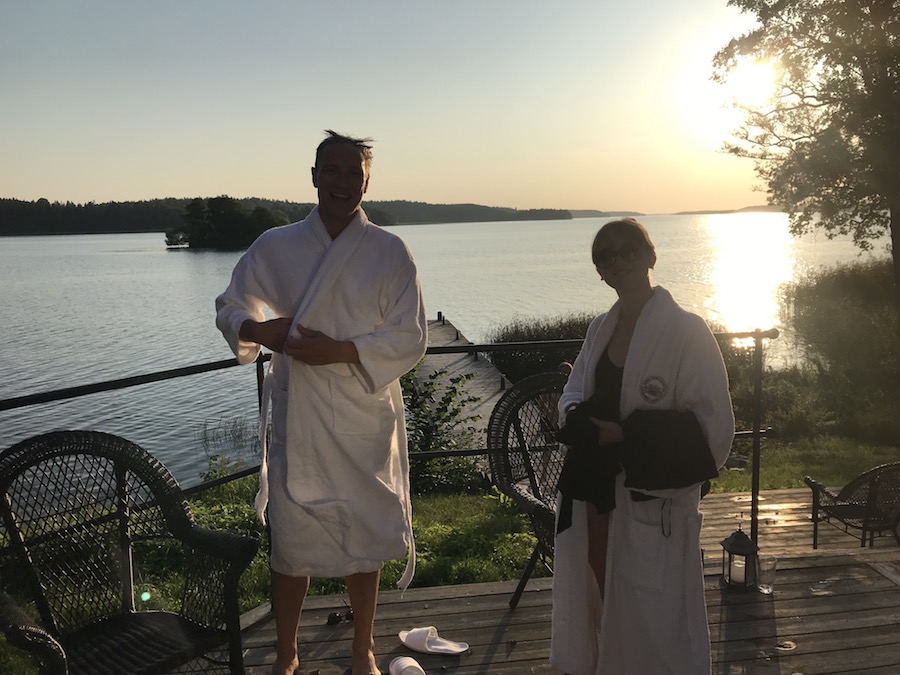 Morgan and Stephanie enjoying the evening.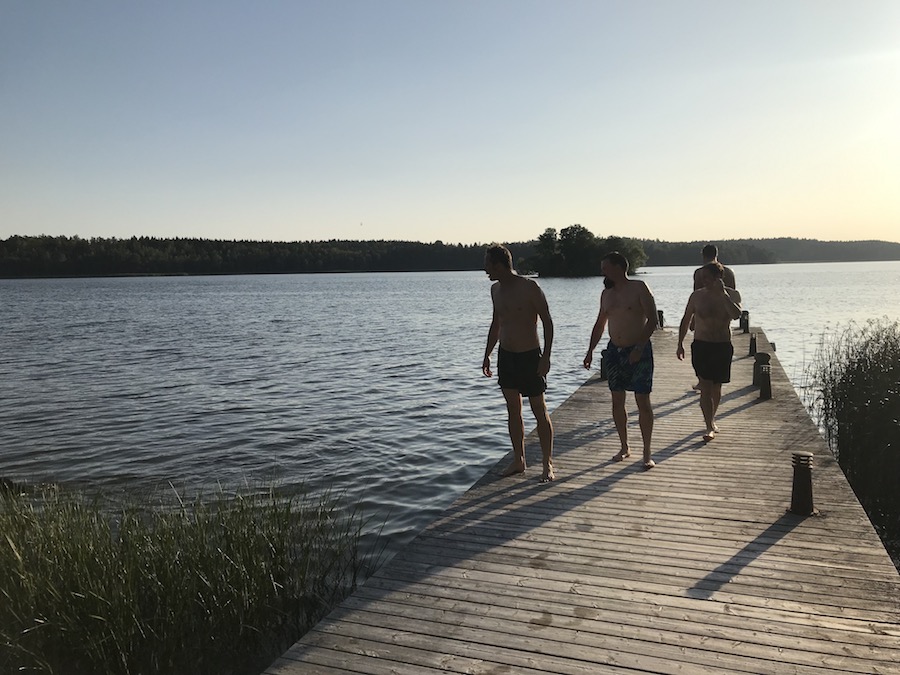 Anders' dog Rasmus loves to swim!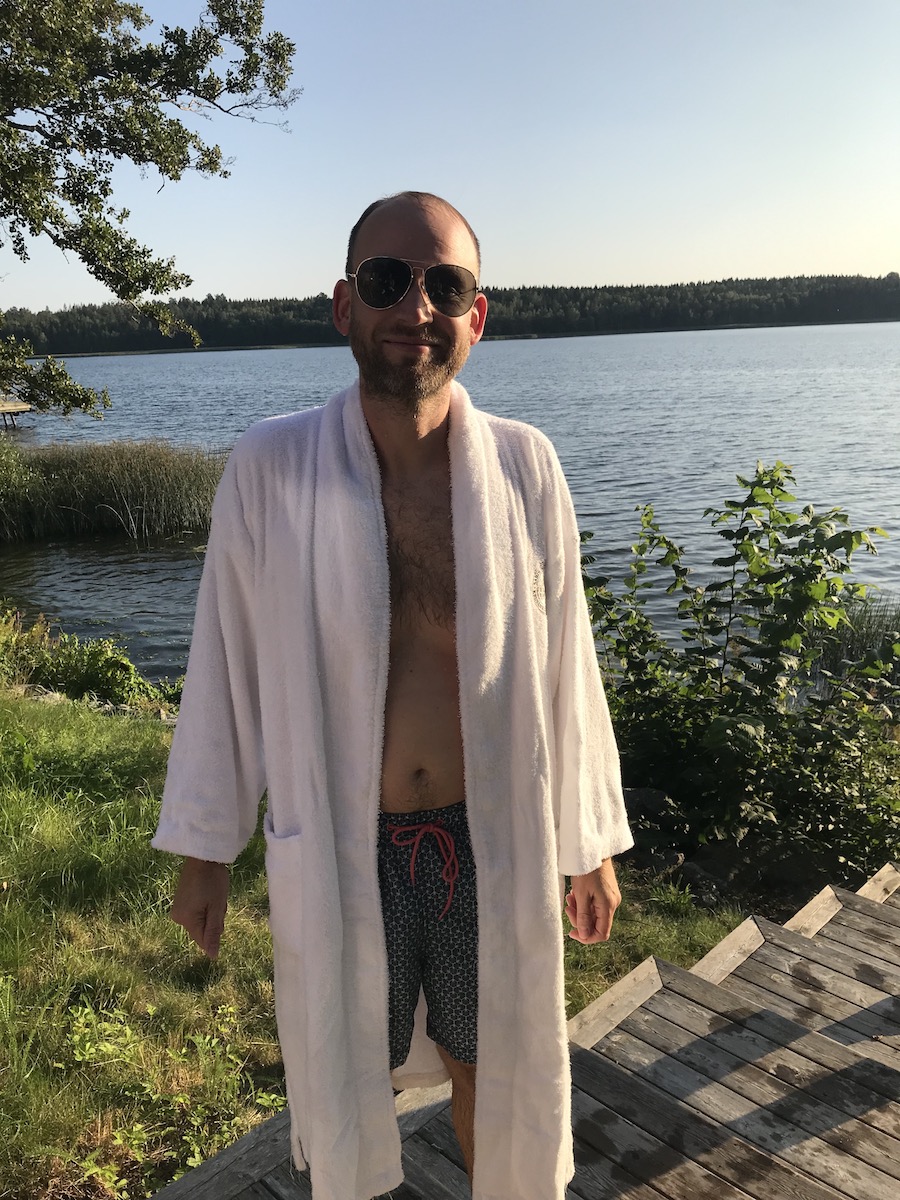 Ola Spjuth in his new lab coat.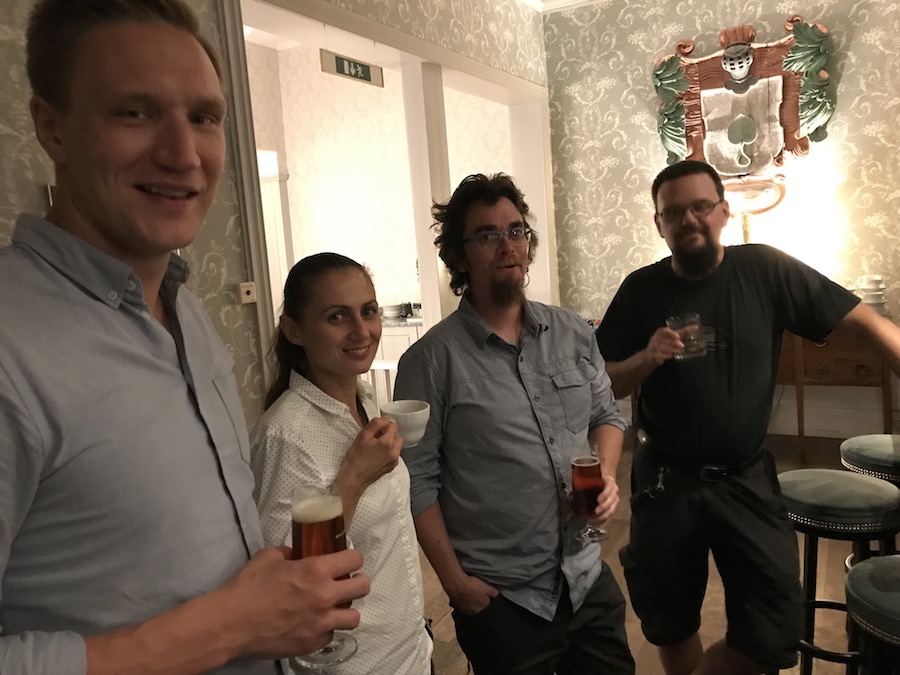 Morgan, Polina, Phil and Jonathan.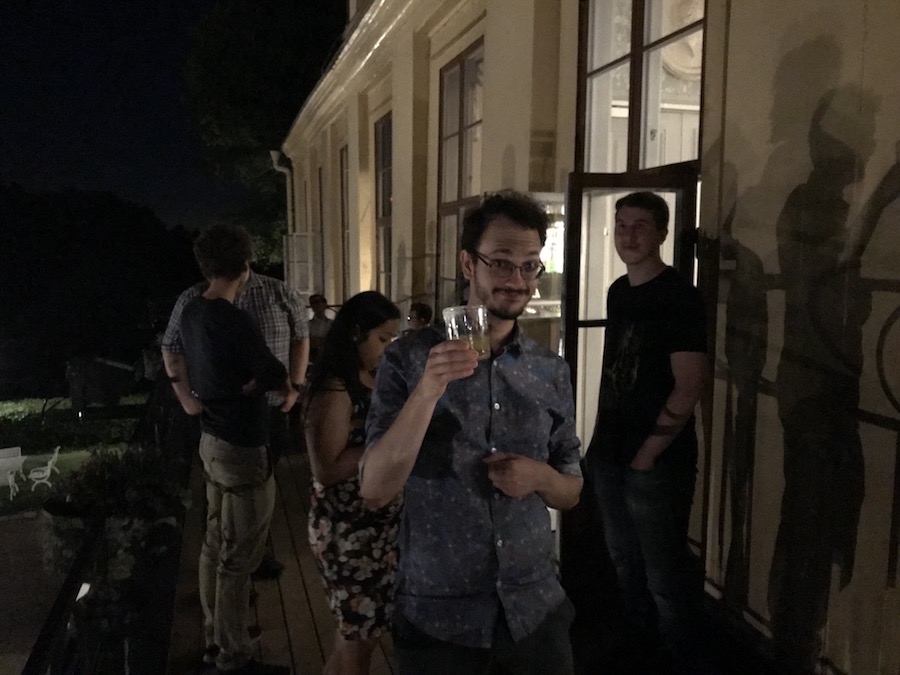 Oliver Stein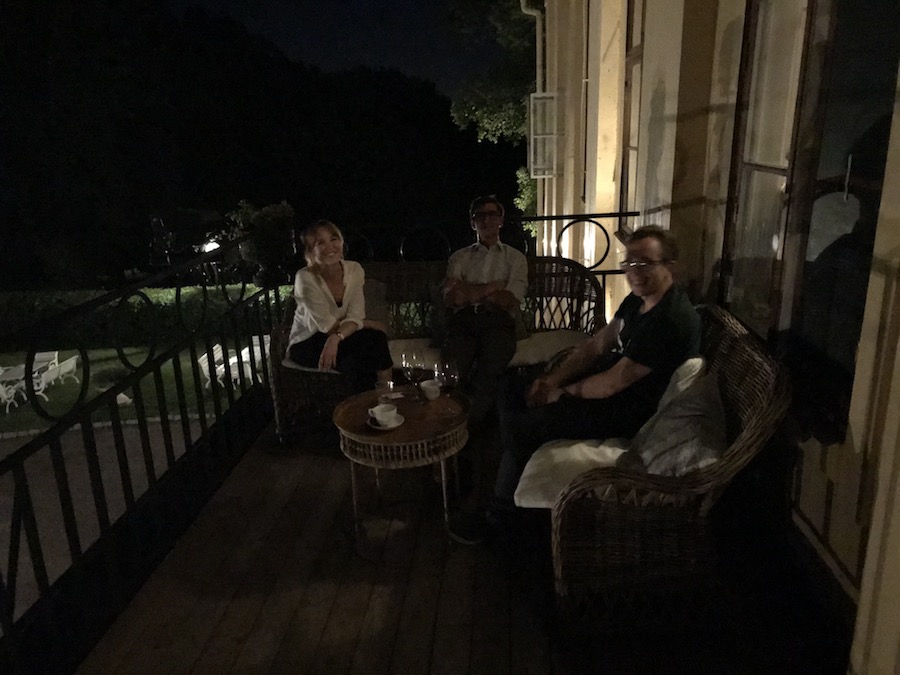 Stephanie Kim and Henrik having late discussions.