OpenRiskNet Workshop in Uppsala 25-26 Sept 2017
26 Sep, 2017
On 25-26 Sept 2017 our group organized a workshop on microservices development with a large focus on Kubernetes/OpenShift and how we can establish a CICD system within the OpenRiskNet project. The meeting was attended by 16 people from 8 European partners. A large focus was discussions on how we can develop interoperable services with semantic APIs, and there were also practical hands-on sessions on our OpenShift recipes.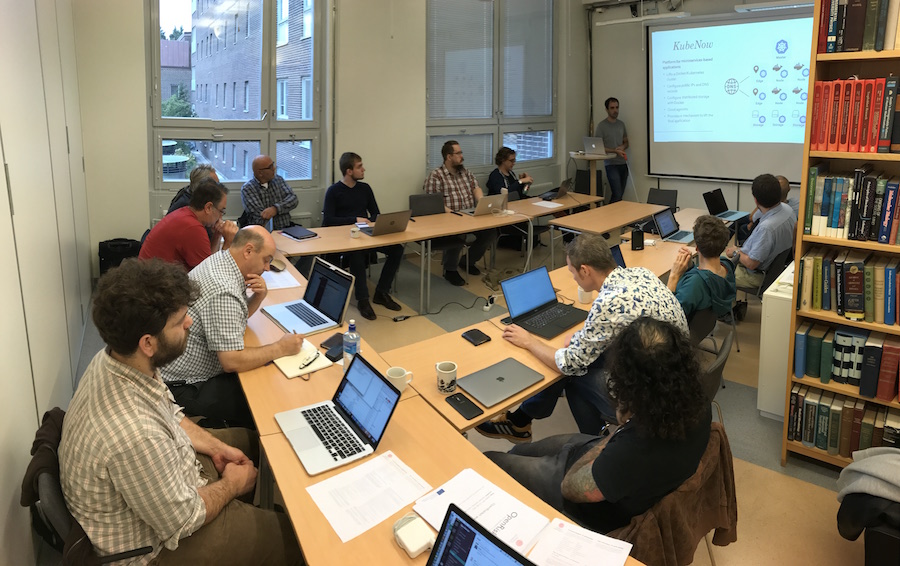 Marco Capuccini from our group presenting on Cloud Computing, Kubernetes and KubeNow.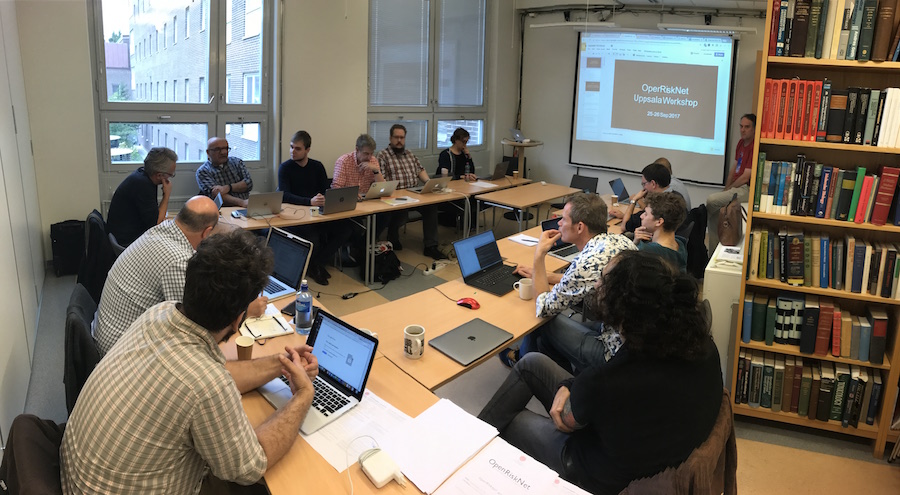 Tim Dudgeon from Informatics Matters presenting on CICD using OpenShift.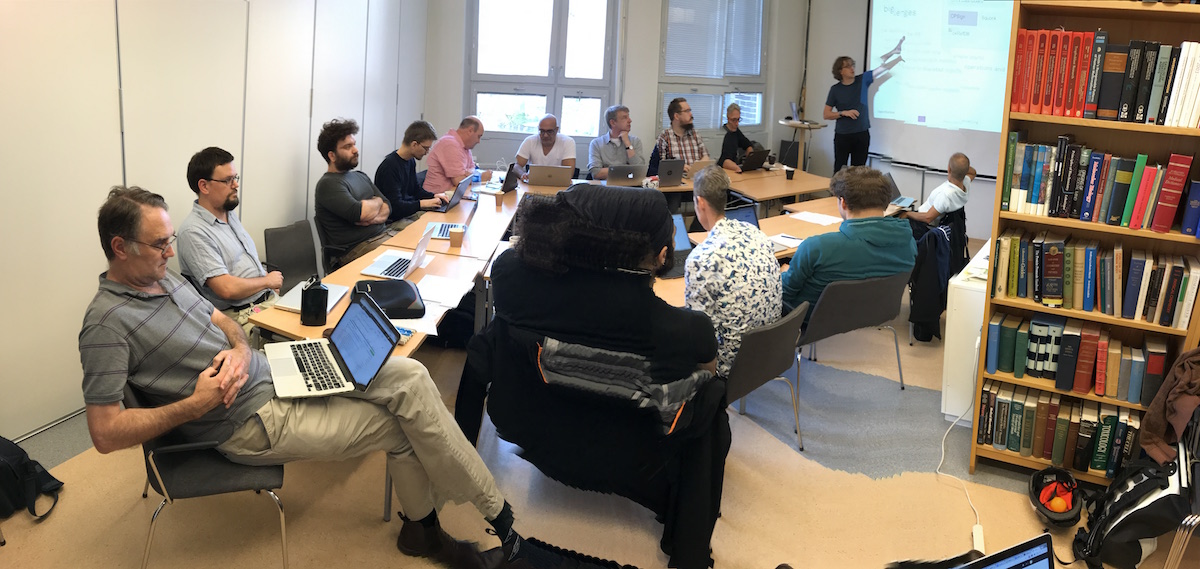 Daniel Bachler from Douglas Connect leading the discussion on semantic interoperability for APIs