COPA2017: Conformal Prediction and Probabilistic Predictions with Applications conference in Stockholm
13 Jun, 2017
The 6th Symposium on Conformal Prediction and Probabilistic Predictions with Applications conference (COPA2017) was held at Karolinska Institutet, Stockholm, on June 13-16 2017. Ola Spjuth was local organizer and also chaired the session "Novel Directions of Applying Machine Learning in Cheminformatics".
"Link to conference website with program and proceedings"
Marco Capuccini held a 2 hour tutorial with the title: "Conformal prediction in Spark".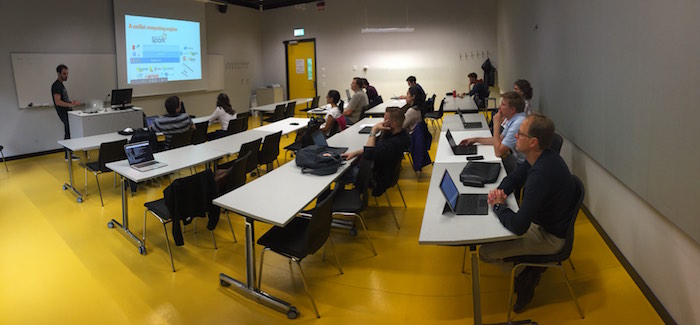 Staffan Arvidsson presented his accepted paper: "Prediction of Metabolic Transformations using Cross Venn-ABERS Predictors".