Attending the conference: Phenotypic Screening, High-Content Analysis and AI: Overcoming the Challenges
2 Mar, 2020
5 people of our group visited the conference: Phenotypic Screening, High-Content Analysis and AI: Overcoming the Challenges that was held March 2-3rd at AstraZeneca, Gothenburg, Sweden.
Ola Spjuth shared the session AI and Machine Learning where also Phil Harrison had an oral presentation: Deep learning models for RNA- based drug delivery using time-lapse microscopy image data.
We were all very excited as Jonne Rietdijk won the best poster award for 10,000 SEK! Congrats Jonne! Phil also received a prize, although a slightly smaller one.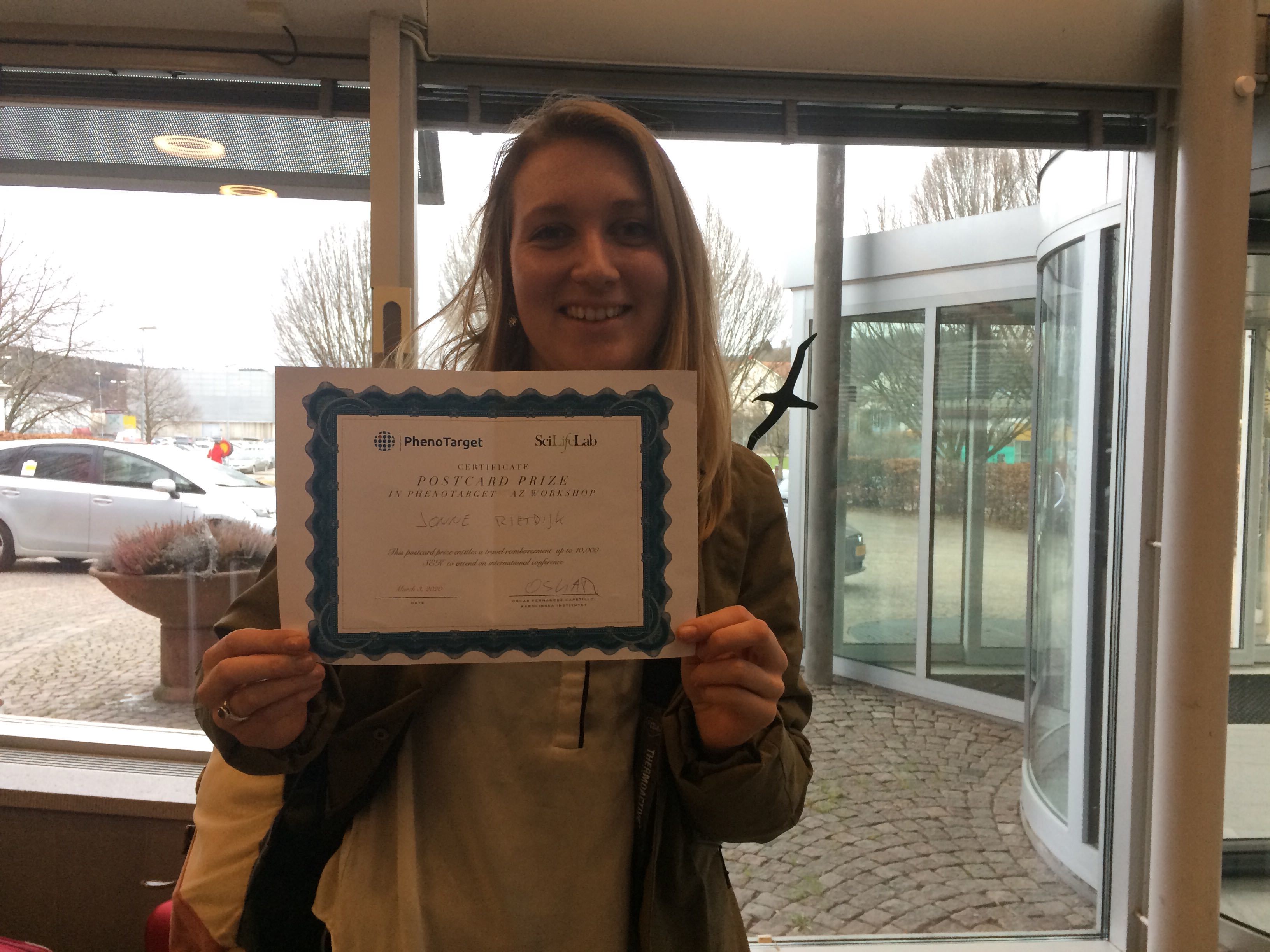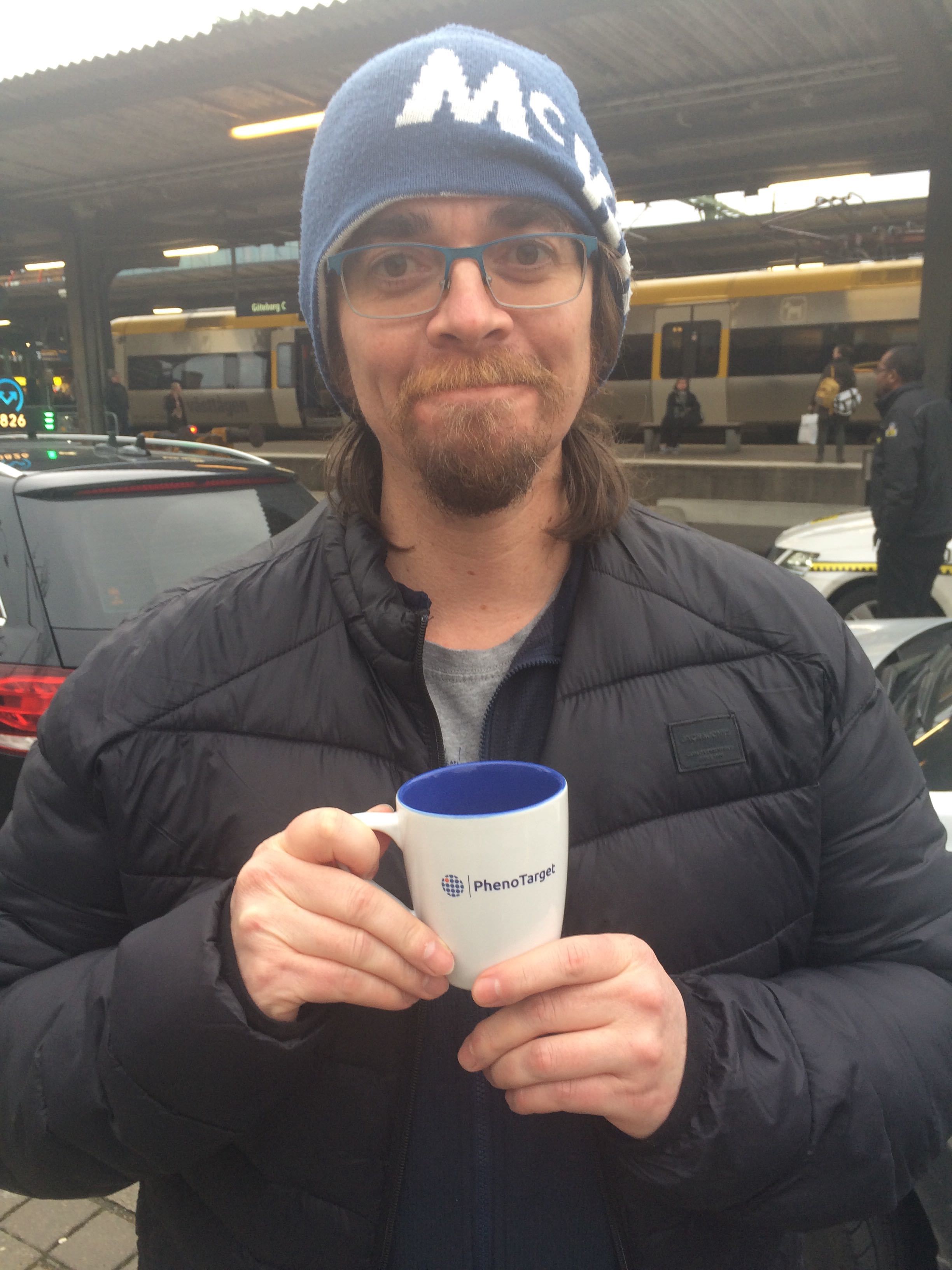 Left: Jonne Rietdijk. Right: Phil Harrison
Posters presented:
Deep Learning on Microscopy Images: Confidence in Predictions & Learning Under Privileged Information
Ebba Bergman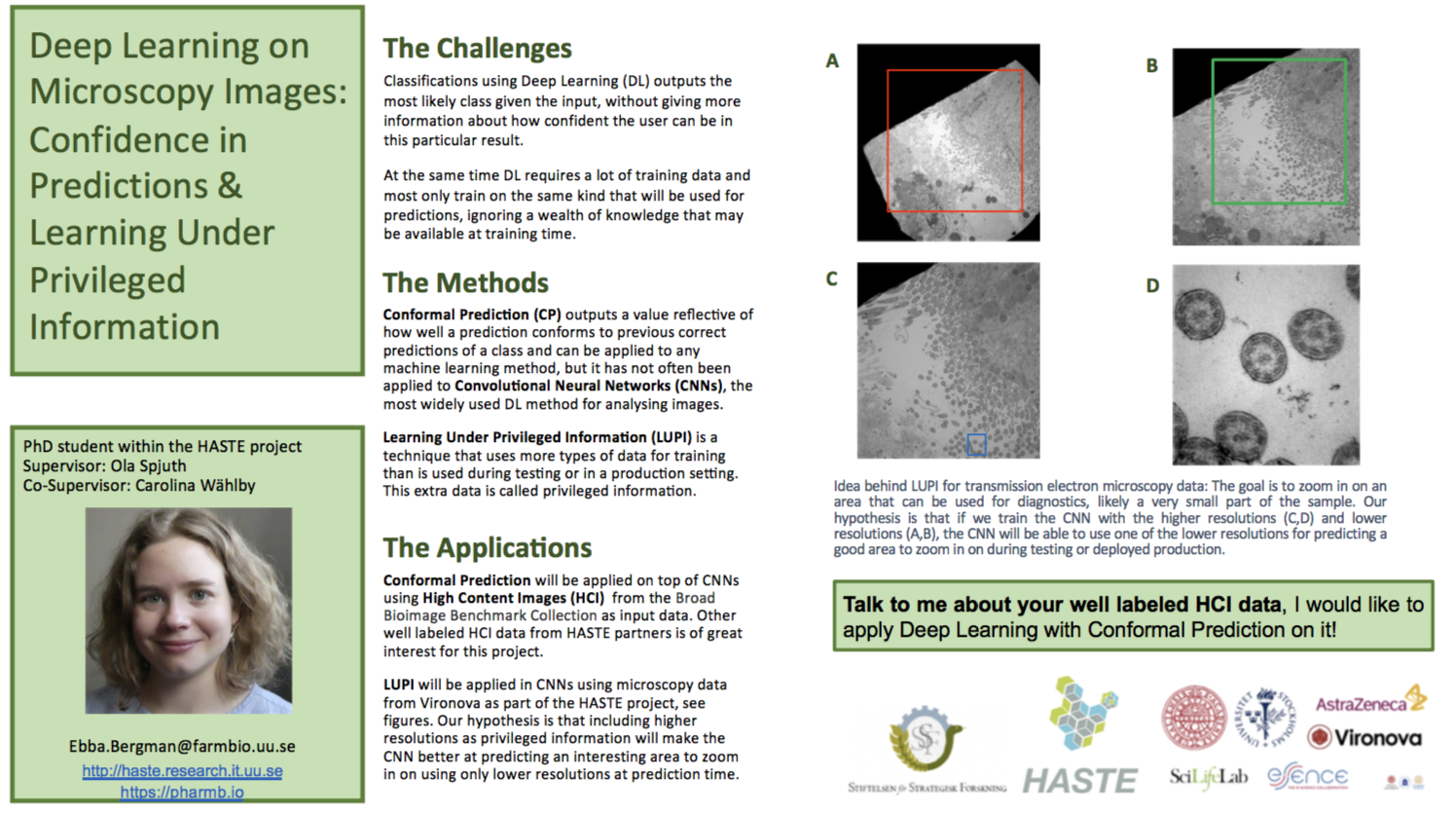 Exploring combination effects of chemical mixtures using morphological profiling of cells
Jonne Rietdijk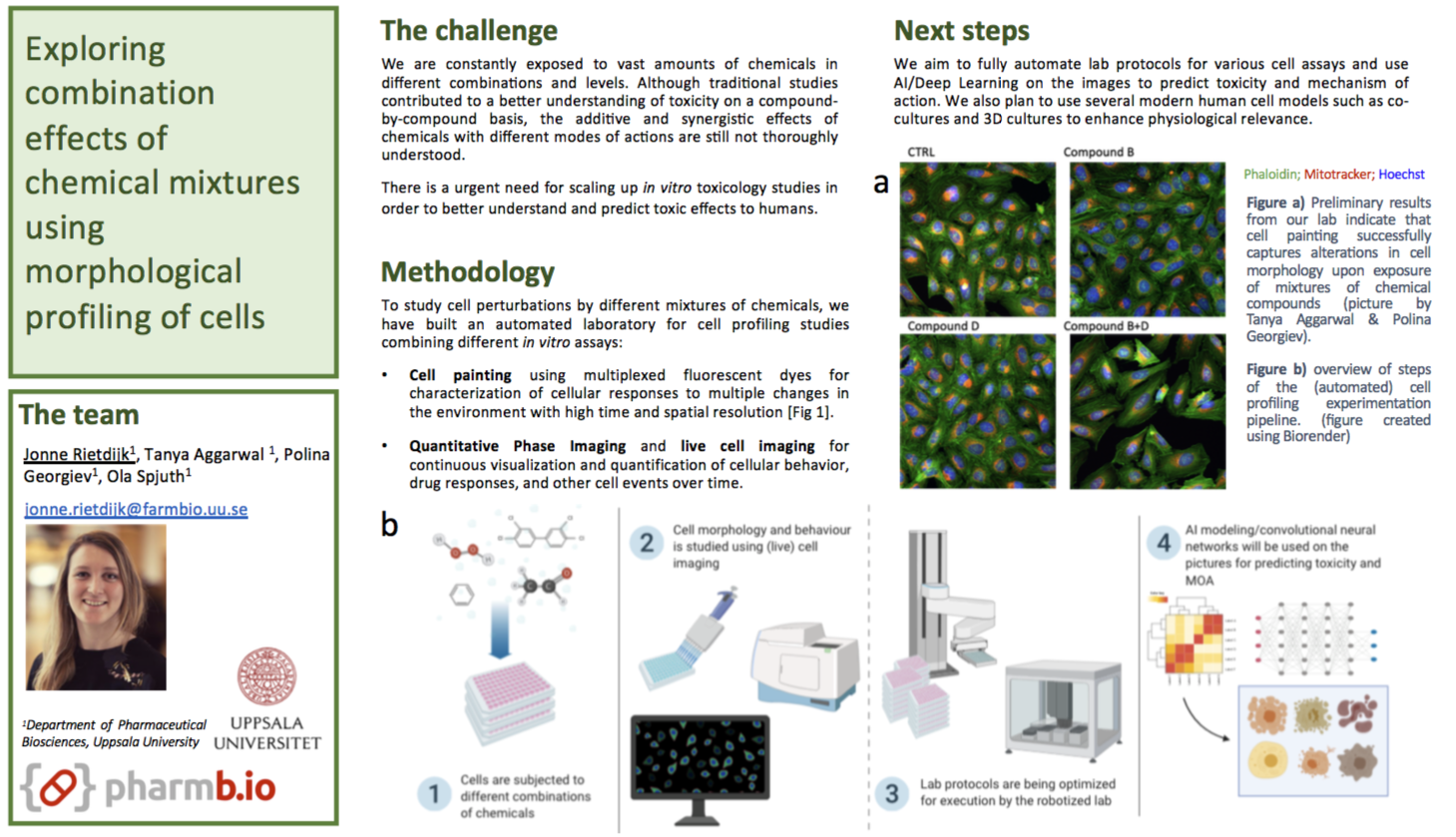 AI and Deep Learning models for classification of kinase inhibitors based on their morphological profiles
Linnea Eriksson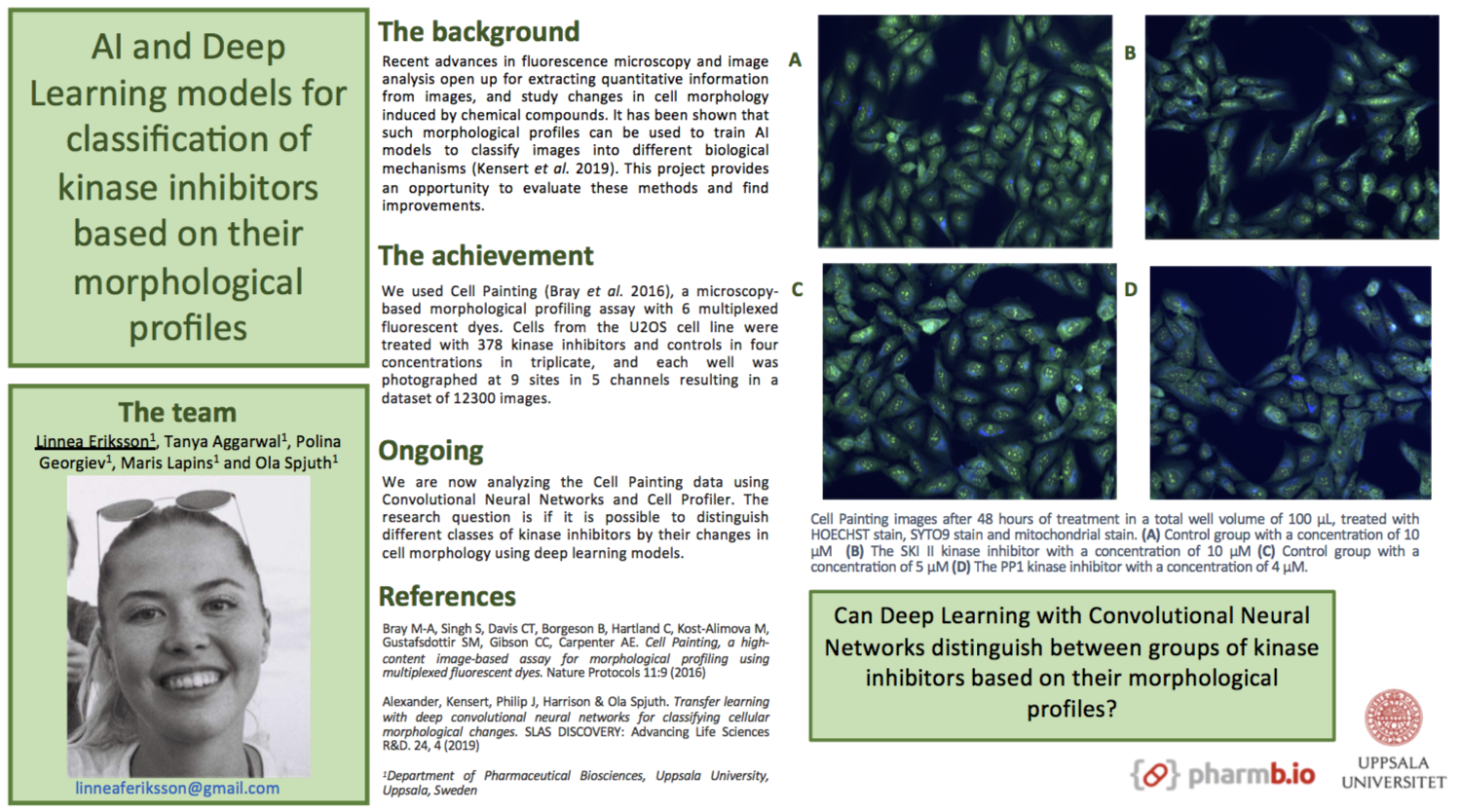 Deep learning models for RNA-based drug delivery using time-lapse microscopy image data
Phil Harrison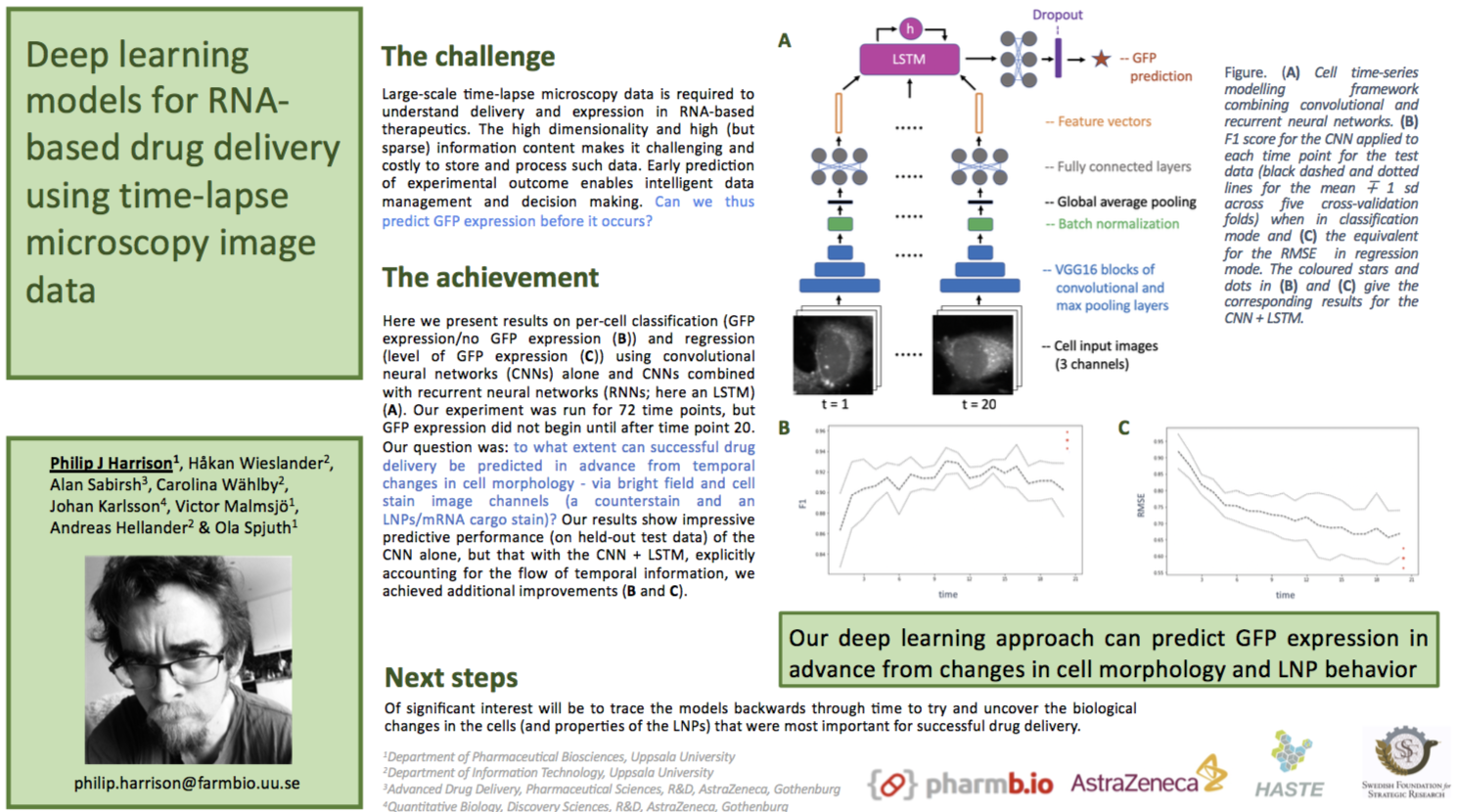 Cell profiling of compounds using Quantitative Phase Imaging
Victor Malmsjö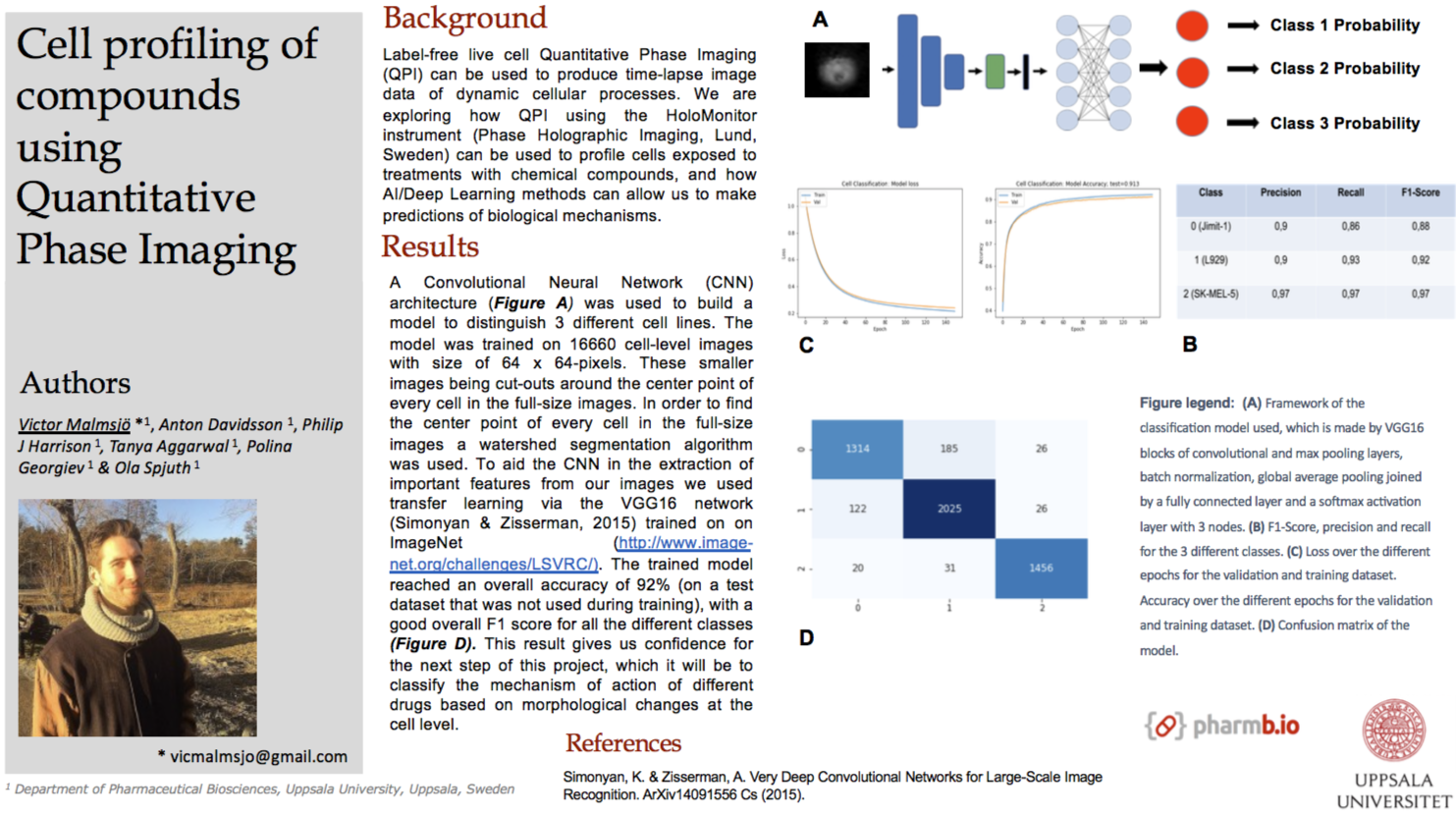 Towards Autonomous Cell Profiling with High-Content Imaging
Ola Spjuth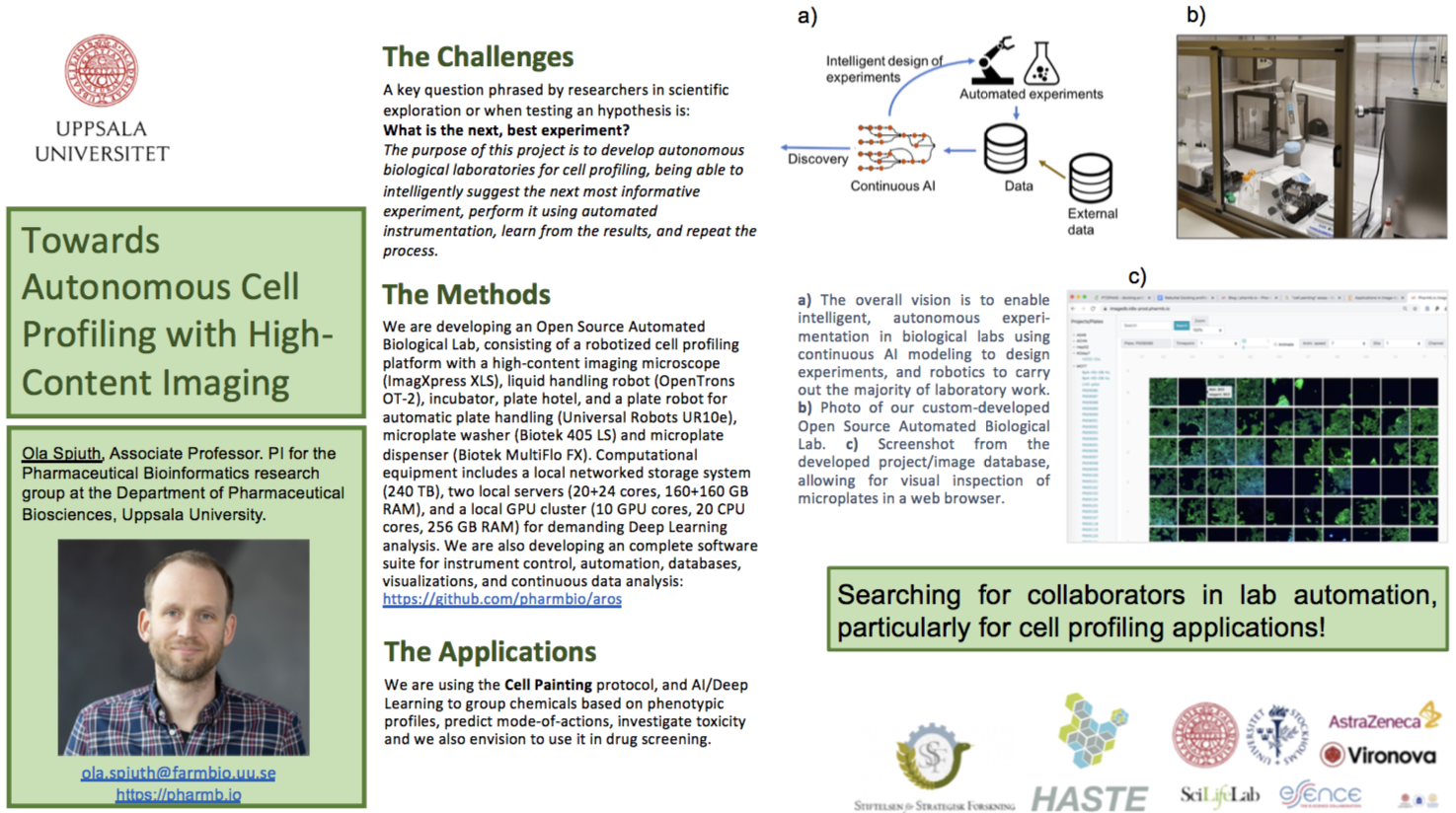 Photos from the event: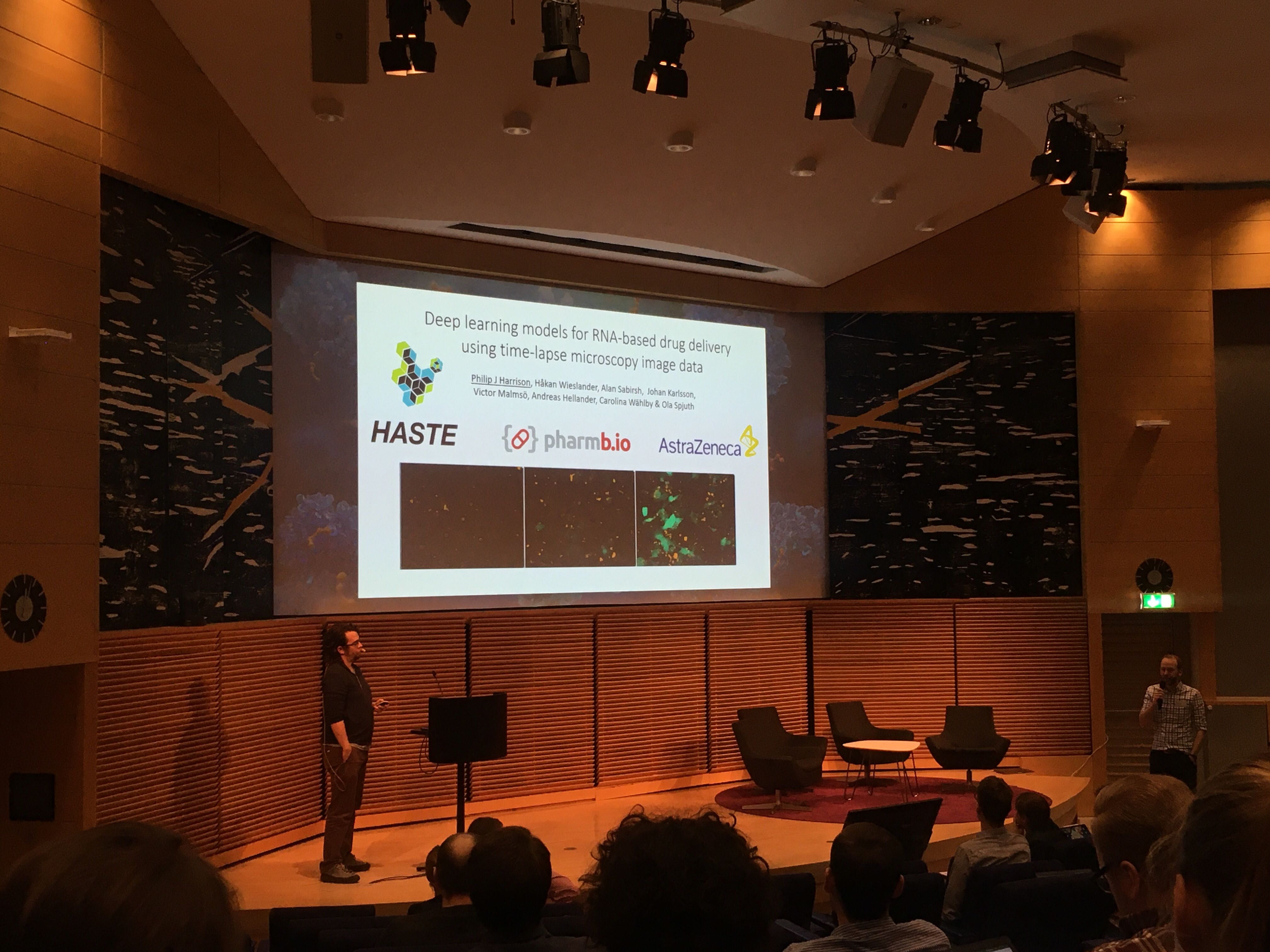 Phil Harrison presenting at the conference.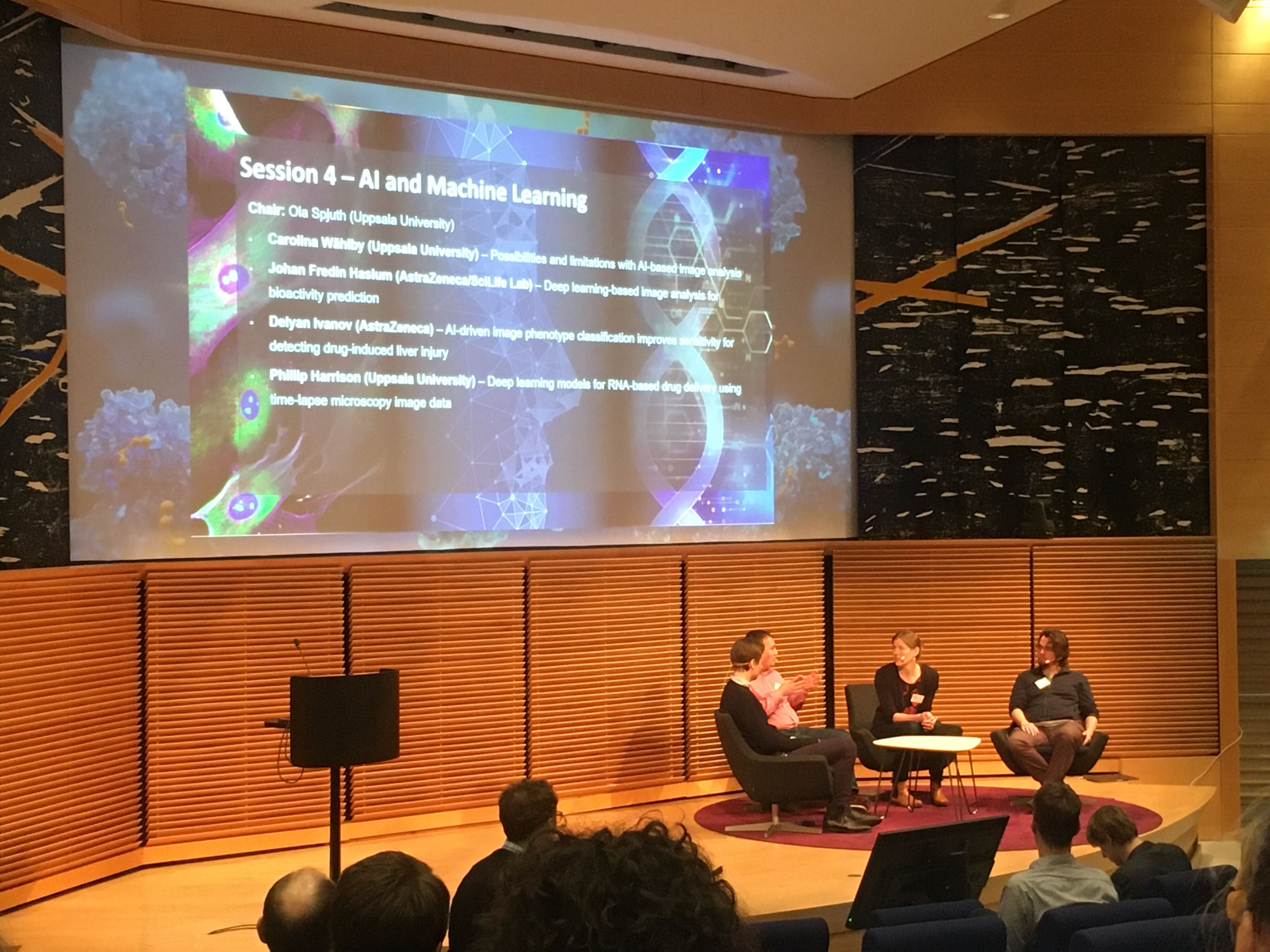 Phil Harrison part of the panel in the discussion on AI and Machine Learning session.